Thorough tests for an accurate diagnosis
If your patient is suffering from hearing loss, vertigo, imbalance or dizziness and you want to investigate further; Pindrop Hearing offers a range of diagnostic hearing and balance tests that can support accurate diagnosis.
Each of our audiologists has either a BSc or MSc qualification in Audiology. They are also registered as Clinical Scientists in Audiology with either the HCPC or RCCP. They have been thoroughly assessed to ensure that they are working to the highest possible clinical standards.
Pindrop Hearing currently provide diagnostic audiology for ENT consultants at the following locations:
41 Harley Street
The Spire Bushey Hospital
Lister Hospital
Harley Street
41 Harley Street, London, W1G 6AL
Spire Bushey Hospital
Heathbourne Road, Bushey, Herts, WD23 1RD
Lister Hospital
Chelsea Bridge Road, London, SW1W 8RH
Adult and Paediatric Hearing Tests
Pindrop offers a wide range of hearing tests, from routine audiology to advanced audiometry (medico-legal). This extensive skillset supports your patients on their journey to an accurate diagnosis and appropriate treatment.
Pindrop's routine services include:
Pure Tone Audiometry
Paediatric hearing assessments
Tympanometry
Stapedial reflexes
Speech Audiometry
Speech Discrimination Tests
Pindrop's advanced services include:
Transient evoked Oto-acoustic emissions (TEOAE)
Distortion Product Oto-acoustic emissions (DPOAE)
Auditory Brainstem Response (ABR) – Threshold or Neurological
Cortical Evoked Response Audiometry
Balance Clinic London: Diagnostic balance tests
Vertigo, imbalance or dizziness can be debilitating and sometimes frightening for patients. An accurate diagnosis is essential to finding a solution, and a vestibular assessment can be a key part of that process.
Our team has over 30 years' combined experience in delivering diagnostic hearing and balance tests. The results from our tests help referring ENT (Ear Nose and Throat) Consultants or Neurologists make accurate diagnoses.
107 Harley Street
The Spire Bushey Hospital
The Balance Clinic London operates from the following locations:
Harley Street
41 Harley Street, London, W1G 6AL
Spire Bushey Hospital
Heathbourne Road, Bushey, Herts, WD23 1RD
Our fully comprehensive vestibular testing includes:
Video Nystagmography (VNG)

Gaze
Smooth pursuit
Saccades
Head shake

Video Head Impulse test (VHIT) – testing all six semi-circular canals
Dix-Hallpike test with video recording. Epley manoeuvre performed if DH test is positive.
Computerised posturography
Bi-thermal Caloric testing with VNG recording
Vestibular Evoked Myogenic Potentials (VEMP). Cervical and/or Ocular
Vestibular Rehabilitation (if indicated)
A detailed written report will be sent to the referring physician, along with a print out of all test results. Depending on the results of the tests, our in-house physiotherapist can tailor a rehabilitation programme to your patient's needs.
If you would like to know more about the services we offer at Pindrop, please contact the clinic on 0207 487 2660 or get in touch via email.
Hearing Aid Manufacturers
---
At Pindrop Hearing w e are authorised independent providers for all of the world's leading hearing aid manufacturers.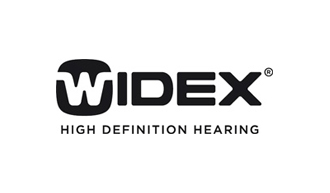 Memberships
---
Pindrop Hearing are members of multiple professional bodies and associations within Audiology.
Harley Street
41 Harley Street,
London W1G 8QH
0207 487 2660
Winchmore Hill
748 Green Lanes, Winchmore Hill, London N21 3RE
0208 360 2510
Chelsea Outpatients Centre
280 Kings Road Chelsea,
London SW3 5AW
Spire Bushey Hospital
Healthbourne Road, Bushey
Herts, WD23 1RD
Pindrop Hearing Limited is registered in England and Wales No 05909296 Trading address 41 Harley Street, London, W1G8QH. Pindrop Hearing Limited acts as a credit broker and only offers credit products from Duologi.
Pindrop Hearing Limited is authorised and regulated by the Financial Conduct Authority. Our registered number is 796909. Credit subject to age and status.