About Starkey
Phonak is the flagship brand of the Sonova Group. Headquartered near Zurich, Switzerland, Phonak has developed, produced and globally distributed state-of-the-art hearing systems and wireless devices for more than 60 years.
Phonak are considered to be a global leader in the development of hearing solutions –especially in the development of solutions for children and in radio technology. In many research projects in cooperation with leading international universities, they work on innovations in the fields of hearing research, signal processing and communication technology, as well as acoustics or materials. With their continuous efforts to find new solutions, they manage to achieve one of the highest innovation rates of the industry.
Phonak are aware of the needs of people with hearing loss and with their creative approach to overcoming the limits of technology, they produce solutions that support people with hearing, understanding and experiencing the rich world of sounds.
Phonak Technology
Phonak appreciate that for the best quality of life customers need to be able to hear in as many situations as possible, therefore their latest technology range – Venture includes AutoSense OS. A new operating system that works with all of the programs on your hearing aids to automatically adapt to your listening environment without any intervention from you. An example of some of the programs used is shown below:
Binaural VoiceStream Technology® – Capturing voices in both ears
This feature detects the speech signal and ensures that you can hear it clearly in both ears. This means that you will understand more in more listening situations.
Speech in Wind – enjoy conversations even on a windy day
When wearing hearing aids wind noise interferes with speech understanding and listening comfort. With the Speech in Wind feature, Bolero Q enhances your ability to understand speech well, even when the wind is blowing.*
auto StereoZoom – extracts the single voice you want to hear from a noisy crowd
When noise reaches a level that makes understanding one person in a crowd difficult,
auto StereoZoom is automatically activated, allowing you to focus on the voice you want to hear.*
DuoPhone – makes understanding on the phone easy
As soon as you hold the phone to your ear, the callers voice is automatically streamed to the other ear. Hearing the conversation in both ears results in superior sound quality and improved understanding.*
NoiseBlock – for more comfort in noise
Reduces uncomfortable background noise such as traffic or the constant hum of a ceiling fan without affecting your ability to understand.
SoundRelax – for a more relaxing experience
Softens sudden loud sounds such as slamming doors or clanking dishes.
WhistleBlock – for an overall pleasant listening experience
Eliminates whistling so you can relax and enjoy better hearing.
SoundRecover – lets you hear and understand new things everyday
Makes high-pitched sounds such as birds singing, crickets chirping, children's voices and the ring of a doorbell audible again.
UltraZoom – lets you enjoy every part of the conversation
Enjoy a lively conversation while noise from the side and back fades into the background.
*Research at the Phonak Hearing Center has shown an increase in speech understanding of up to 40% in wind (Speech in Wind) and 45% in noise (auto StereoZoom). DuoPhone has shown an average improvement of 10% compared to using a dedicated monaural phone program.
Specific product styles
This technology is available in a number of different styles and these include:
Audéo V – RIC
Phonak Audéo V delivers great sound quality and performance where it matters most, in the most difficult listening situations. It is designed for ultimate discretion and wearing comfort.
Bolero V – BTE
Phonak Bolero V offers a host of unique features designed to enrich the listening experience in your day-to-day life. These state of the art Behind-The-Ear hearing aids suit your individual lifestyle and hearing needs.
Naída V – Power BTE
If you have a significant hearing loss you know what a huge impact improvements in audibility can have. The superior technology in Phonak Naída V hearing aids take a big leap forward in innovation that can be life-changing.
Virto V – ITE
The Phonak custom range is made specifically for you and with the perfect balance between performance and cosmetic appeal these products range from small to invisible, suiting your individual lifestyle and hearing needs.
Accessories
In some situations your hearing aid won't be enough for you to be able to hear – therefore Phonak have also produced a number of wireless communication products to boost your hearing in certain situations.
The Roger pen is the perfect accessory if you struggle to hear over noise and distance as it takes the speech sound and sends it directly to your hearing aids. It can also connect to your TV, phone and music system to give you greater hearing ability.
The DECT phone is the latest product from Phonak that makes using the phone with hearing aids so easy to do. Moving the handset around your ears to find the optimum signal with your hearing aids is now a thing of the past. As the DECT phone will send the speech signal directly to your hearing aids from up to 6cm's away.
The World's first and only 100% invisible hearing aid, that can be worn 24/7 is available at Pindrop Hearing
---
Hearing Aid Manufacturers
---
At Pindrop Hearing w e are authorised independent providers for all of the world's leading hearing aid manufacturers.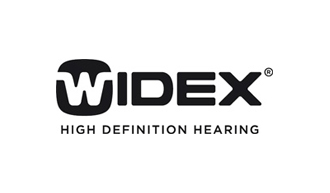 Memberships
---
Pindrop Hearing are members of multiple professional bodies and associations within Audiology.
Harley Street
41 Harley Street,
London W1G 8QH
0207 487 2660
Winchmore Hill
748 Green Lanes, Winchmore Hill, London N21 3RE
0208 360 2510
Chelsea Outpatients Centre
280 Kings Road Chelsea,
London SW3 5AW
Spire Bushey Hospital
Healthbourne Road, Bushey
Herts, WD23 1RD
Pindrop Hearing Limited is registered in England and Wales No 05909296 Trading address 41 Harley Street, London, W1G8QH. Pindrop Hearing Limited acts as a credit broker and only offers credit products from Duologi.
Pindrop Hearing Limited is authorised and regulated by the Financial Conduct Authority. Our registered number is 796909. Credit subject to age and status.