When it comes to listening, we're the experts.
New hearing aid technologies have transformed the way our patients experience sound. Modern hearing aids are more comfortable than ever, and more discreet. Sound quality has also greatly improved; with digital hearing aids enabling you to enjoy all of life's little details – birdsong, conversations in busy restaurants or your favourite television shows.
Making the most of this fantastic technology involves more than choosing the right model. Hearing aids must be fitted correctly and the settings must be adjusted to suit you. That's why it's so important to talk to an expert. Only a fully trained audiologist will take the time to listen to your concerns, assess your hearing loss, and work out what's right for you.
As one of London's leading audiology practices, Pindrop Hearing is on-hand to assist you through every stage of your hearing aid journey. From your initial consultation, right through to fitting and testing your hearing aid, we'll make sure that you have the right brand and model for your lifestyle, that it's fitted correctly and that you're tuned in to the perfect settings.
We've included lots of information on this website about different types of hearing aid, our consultation process and hearing care plans. However, if you'd like to know more about the latest digital hearing aids or want to find out if a hearing aid is right for you, we recommend getting in touch with one of our experts.
To arrange an appointment, please contact our hearing aid specialists on 0207 487 2660 or via email. We look forward to hearing from you.
At Pindrop Hearing we match the right level of technology, the right manufacturer and style to your individual preferences and hearing needs.
---
Hearing implants are indicated when conventional hearing aids are no longer able to provide adequate benefit.
---
At Pindrop Hearing, all of our Audiologists have been fully trained in Ear wax removal using micro-suction.
---
Have you ever heard ringing or hissing noises in your ears after a loud concert or a night club? This is known as tinnitus.
---
We can assess your new (and old) devices using our latest surround sound system to ensure they will work for you when you leave the clinic.
---
Pindrop Hearing provides fully comprehensive Diagnostic Audiology and Vestibular testing for referring ENT consultants
---
At Pindrop Hearing, we can provide custom-made hearing protection devices for a range of purposes.
---
Pindrop offers a range of diagnostic hearing and balance tests to give an accurate diagnosis.
---
Hearing Aid Manufacturers
---
At Pindrop Hearing w e are authorised independent providers for all of the world's leading hearing aid manufacturers.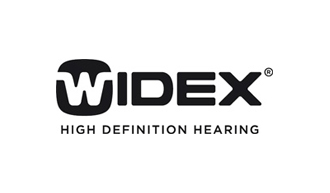 Memberships
---
Pindrop Hearing are members of multiple professional bodies and associations within Audiology.
Harley Street
41 Harley Street,
London W1G 8QH
0207 487 2660
Winchmore Hill
748 Green Lanes, Winchmore Hill, London N21 3RE
0208 360 2510
Chelsea Outpatients Centre
280 Kings Road Chelsea,
London SW3 5AW
Spire Bushey Hospital
Healthbourne Road, Bushey
Herts, WD23 1RD
Pindrop Hearing Limited is registered in England and Wales No 05909296 Trading address 41 Harley Street, London, W1G8QH. Pindrop Hearing Limited acts as a credit broker and only offers credit products from Duologi.
Pindrop Hearing Limited is authorised and regulated by the Financial Conduct Authority. Our registered number is 796909. Credit subject to age and status.