You may have been advised to visit us by your GP or ENT consultant so that we can help you in improving your hearing journey.  You may also wish to pursue further diagnostic hearing or balance testing yourself, so that you are completely in control of your hearing and your quality of life for the future.
Pindrop Hearing provides diagnostic audiology support to London's leading Consultant ENT surgeons. We provide diagnostic Audiology tests at the Spire Bushey Hospital, The Lister Hospital in Chelsea as well as at our flagship clinics at 41 Harley Street and in Winchmore Hill.
It is so easy to arrange an appointment with us, you can do this online or over the phone

All tests will be done to the highest standard possible

The results will be sent immediately to your ENT consultant or relevant professional partner

We have a range of locations

We are registered with all appropriate insurance companies
*For Spire Bushey Hospital please call their appointments department directly on 0208 901 5555*
Diagnostic Audiology tests
Our testing procedures are outstanding and we promise to put you at ease, there is nothing to be worried about and everything will be explained to you when you visit us.  The outcome of your visit will mean that you are much clearer about your hearing and you will understand what your options are to maximise it for the future.  If you would like to know a little more, here are some of our testing procedures.
Pure Tone Audiometry with AC BC & Masking – this is a standard hearing test performed through headphones where you will be asked to respond by pressing a button every time you hear a sound. We can modify the test for paediatric patients (see paediatric page)
Tympanometry A test of middle ear function to check the middle ear pressure to help in the diagnosis of middle ear conditions such as glue ear or eustachian tube dysfunction.
Speech Audiometry This is a test to determine how well you can hear speech at soft levels with and without background noise. You will be asked to repeat sentences presented to you through headphones or through loudspeakers. The volume level will be varied to determine the quietest level you can correctly identify speech (Speech reception threshold) and this will be compared to normal hearing.
Paediatric audiology assessment. We use a range of age appropriate methods to test your child's hearing. For more details please visit our Paediatric Audiology page
Vestibular testing
We provide a full range of tests to measure the balance function in the inner ear for patients suffering with vertigo or imbalance. For full details please visit the balance clinic page.
Paying for your Diagnostic Tests
If you would like to pay through your medical insurance for your hearing or balance tests, then you will need to obtain a pre-authorisation number from your insurance company before attending the appointment. Simply give them a call quoting our name (Pindrop Hearing or Mr Rony Ganguly), the tests you have been referred for and the name of the referring consultant. Below you will find a list of the most common tests patients are referred to us for, as well as a list of medical insurers and our provider numbers, should you need to quote that as well.
Whatever your reason for coming to us, we are very much looking forward to seeing you and welcoming you to our state of the art facilities.
Hearing Aid Manufacturers
---
At Pindrop Hearing w e are authorised independent providers for all of the world's leading hearing aid manufacturers.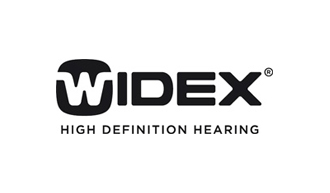 Memberships
---
Pindrop Hearing are members of multiple professional bodies and associations within Audiology.
Harley Street
41 Harley Street,
London W1G 8QH
0207 487 2660
Winchmore Hill
748 Green Lanes, Winchmore Hill, London N21 3RE
0208 360 2510
Chelsea Outpatients Centre
280 Kings Road Chelsea,
London SW3 5AW
Spire Bushey Hospital
Healthbourne Road, Bushey
Herts, WD23 1RD
Pindrop Hearing Limited is registered in England and Wales No 05909296 Trading address 41 Harley Street, London, W1G8QH. Pindrop Hearing Limited acts as a credit broker and only offers credit products from Duologi.
Pindrop Hearing Limited is authorised and regulated by the Financial Conduct Authority. Our registered number is 796909. Credit subject to age and status.