Accessories and connectivity
A world of possibilities
Oticon offers a range of accessories to help you get the most out of their products. In addition to their Oticon ON App, enjoy their range wireless device transmitters, and rechargeable docking stations for certain models.
With Oticon products, experience the cutting edge in connectivity, so you stay in touch with the experiences that matter most to you. To find out more about the products and features available in the Oticon range, book an appointment with our consultants today.
Oticon ON App
Craft your own wireless connections with the Oticon ON. You can control your Oticon Opn hearing aids right from your mobile phone and interact with other internet-connected devices and services.
Oticon ON enables your new Oticon Opn hearing aids to interact with other Internet-connected devices and services. Trigger your lights, home alarm or smart thermostat when you turn your hearing aids on or off. Tell your hearing aids to notify you when your battery is low, the laundry is finished, or someone's at the door. With Oticon ON, it's all up to you.
Manage your tinnitus with sound
It might sound counterintuitive, but an effective method for managing tinnitus involves adding sounds to the sound you already hear. Tinnitus SoundSupport offers a variety of sounds that can help you move your attention away from your tinnitus, so you can get on with the rest of your day. You can adjust the volume level of relief sounds directly on the hearing aid or via the Oticon ON App, as well as select different sound options when you need.
Book a consultation
To find out whether an Oticon hearing aid could make all the difference to you, contact reception today to book an appointment with one of our expert audiologists.
Hearing Aid Manufacturers
---
At Pindrop Hearing w e are authorised independent providers for all of the world's leading hearing aid manufacturers.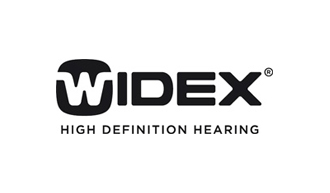 Memberships
---
Pindrop Hearing are members of multiple professional bodies and associations within Audiology.
Harley Street
41 Harley Street,
London W1G 8QH
0207 487 2660
Winchmore Hill
748 Green Lanes, Winchmore Hill, London N21 3RE
0208 360 2510
Chelsea Outpatients Centre
280 Kings Road Chelsea,
London SW3 5AW
Spire Bushey Hospital
Healthbourne Road, Bushey
Herts, WD23 1RD
Pindrop Hearing Limited is registered in England and Wales No 05909296 Trading address 41 Harley Street, London, W1G8QH. Pindrop Hearing Limited acts as a credit broker and only offers credit products from Duologi.
Pindrop Hearing Limited is authorised and regulated by the Financial Conduct Authority. Our registered number is 796909. Credit subject to age and status.