Oticon More™
Enjoy each sound in the world around you.
The new Oticon More hearing aids use revolutionary technology to process the sounds around you in the most natural way to date.
A hearing aid designed to support your brain
Did you know that even with mild, untreated hearing loss, your risk of dementia can double? In a 25-year study, people with hearing loss but not using hearing aids, had a higher risk of dementia. And since science shows that we hear with our brains and not our ears, having a hearing aid that supports your brain is all the more important.
Oticon More with BrainHearing™ technology is a revolutionary hearing aid that gives the brain more of the relevant information it needs to make better sense of sound, so you can get better speech understanding with less effort and the ability to remember more. Take better care of your brain, and your brain will take better care of you.
·         Delivers 30% more sound to the brain
·         Increases speech understanding by 15%
·         Reduces listening effort so that you remember more of what is being said
More conversations, more life
Staying connected to family and friends is more important than ever. With Oticon More, you also get a wide range of connectivity options for a high-quality listening experience in everyday situations so you can go through your day with more confidence and convenience.
Connectivity and convenience
Oticon More offers a wide range of connectivity options for a high-quality listening experience in everyday situations. The hearing aid supports direct streaming from iPhone® and select Android™ devices. 
The new hearing solution allows you to choose and select from eight attractive colours to blend with hair or skin tones.
Ground breaking features
Superb sound quality with the style and ground-breaking features you want to enhance your life, all designed into one compact device. The new Oticon More miniRITE R (don't worry about this, it's just a model type that we would show you), is a discreet lithium–ion-based rechargeable style that provides a full day of battery life, including streaming, after just three hours of charging. Better hearing and speech understanding in a variety of environments, with less effort and worry‑free rechargeability for more convenience.
·         No disposable batteries means less hassle and waste
·         Quick recharge of 30 minutes for an additional six hours of power
Powerful, more intelligent sound processing
Industry-leading innovation in sound processing technology ensures Oticon More delivers the information you need to decipher sounds and fully engage in any conversation. The hearing aid scans and analyses the sound scene (your environment), 500 times per second, capturing and processing the intricate details of sound with better contrast, balance and clarity than ever before.
Why not come and see us to discuss Pindrop Technology and let us also clean and check your existing hearing aid!
Hearing Aid Manufacturers
---
At Pindrop Hearing w e are authorised independent providers for all of the world's leading hearing aid manufacturers.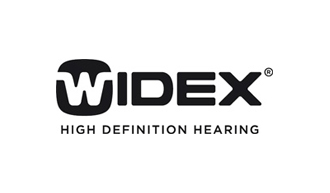 Memberships
---
Pindrop Hearing are members of multiple professional bodies and associations within Audiology.
Harley Street
41 Harley Street,
London W1G 8QH
0207 487 2660
Winchmore Hill
748 Green Lanes, Winchmore Hill, London N21 3RE
0208 360 2510
Chelsea Outpatients Centre
280 Kings Road Chelsea,
London SW3 5AW
Spire Bushey Hospital
Healthbourne Road, Bushey
Herts, WD23 1RD
Pindrop Hearing Limited is registered in England and Wales No 05909296 Trading address 41 Harley Street, London, W1G8QH. Pindrop Hearing Limited acts as a credit broker and only offers credit products from Duologi.
Pindrop Hearing Limited is authorised and regulated by the Financial Conduct Authority. Our registered number is 796909. Credit subject to age and status.