Oticon Opn
Experience the future of hearing
Opn is changing more people's lives with a new world of sound, helping them open up to the world like never before. Opn is the first hearing aid proven to work in harmony with the brain to help people hear better with less effort and to remember more of what is being said. Even with severe-to-profound hearing loss, Opn hear aids allow you to enjoy the open sound experience easily locate sounds all around you and focus on what you find important.
Ground breaking technology from Oticon is fast and precise enough to analyse and follow the dynamics of the soundscape, and differentiate between speech and noise. By rapidly and precisely reducing noise, it allows you to access and handle multiple speakers simultaneously.
Connect to other internet-enabled devices
Oticon Opn is the world's first Internet-connected hearing aid, offering the next breakthrough in hearing devices. With Internet-connected hearing aids, the possibilities are virtually endless, so you can make the most of the world around you. When someone rings your doorbell, you can get a notification. Maybe you would like the lights to come on when you put your hearing aids on? Just use your imagination.
Made for iPhone
Whether streaming sound from the TV, listening to music, or chatting over a video call, everyday connectivity is simpler than ever – with no streamer around your neck. Oticon Opn connects directly to your iPhone, so you can use your hearing aids like stereo headphones to talk on the phone or stream music directly to your hearing aids. Control volume and switch programs with just a tap of your finger.
What's more, your phone can double as a remote control for your hearing aid's configurations and settings. Discreetly adjust the volume, switch programs, or check your battery level, using the downloadable Oticon ON App.
Designed for every conversation
Experience extremely fast and precise technology, for the most accurate information about your 360o soundscape, even in difficult listening environments
Get more from your conversations with an open sound experience, allowing you to follow discussions with multiple speakers
Enjoy ground breaking features, OpenSound Navigator and Spatial Sound LX, which work together to refine your open sound experience and decrease listening effort
Improve your understanding in noisy environments with Speech Guard LX, designed to preserve clear, transparent sound quality every time
Make soft sounds more audible with Soft Speech Booster LX, which can improve understanding by up to 20%*
Supported by the outstanding Velox platform, Opn hearing aids offer 50 times faster sound processing than previous models and market-leading 64 frequency channel resolution
*Le Goff, N. and Schum, D., "Evidence on Soft Speech Booster" Whitepaper. Oticon, Inc. March 2015.
Choose your style
Finding the right hearing aid for you is so important, as it helps you get the most out of it. Opn is currently only available in behind the ear styles. The most suitable option for you will depend on the features, power and performance that you need. Each model is available in three different technology levels, to suit your lifestyle and financial requirements. Our audiologists are ready to help you choose the ideal model for you.
Book a consultation
To find out whether an Oticon hearing aid could make all the difference to you, contact reception today to book an appointment with one of our expert audiologists.
Hearing Aid Manufacturers
---
At Pindrop Hearing w e are authorised independent providers for all of the world's leading hearing aid manufacturers.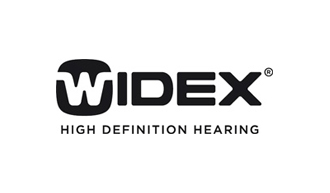 Memberships
---
Pindrop Hearing are members of multiple professional bodies and associations within Audiology.
Harley Street
41 Harley Street,
London W1G 8QH
0207 487 2660
Winchmore Hill
748 Green Lanes, Winchmore Hill, London N21 3RE
0208 360 2510
Chelsea Outpatients Centre
280 Kings Road Chelsea,
London SW3 5AW
Spire Bushey Hospital
Healthbourne Road, Bushey
Herts, WD23 1RD
Pindrop Hearing Limited is registered in England and Wales No 05909296 Trading address 41 Harley Street, London, W1G8QH. Pindrop Hearing Limited acts as a credit broker and only offers credit products from Duologi.
Pindrop Hearing Limited is authorised and regulated by the Financial Conduct Authority. Our registered number is 796909. Credit subject to age and status.