Velox platform
Catering for state of the art
At the heart of Oticon's unparalleled sound experience is the technological powerhouse known as the Velox platform, designed to host specialised technologies that work for every user. A synergy of these technologies work together to create the unforgettable open sound experience, for clarity of sound from every conversation.
Faster, more precise and more powerful processing
Enjoy 50 times faster data processing than previous platforms*, and market-leading 64 frequency channel resolution.
Customised to you
Experience the YouMatic LX personalization feature configured upon fitting, which intelligently controls performance and response levels across listening environments. With YouMatic, each hearing aid is personalised to your individual preferences and requirements, for a natural hearing experience unique to you.
Speech definition like never before
Get more from you conversations with Oticon's OpenSound Navigator, designed to process speech from all directions. With rapid and continuous monitoring of background noise, now you can experience unbelievable speech definition, even between individual words.
Total clarity, even in challenging environments
Speech Guard LX preserves clear, transparent sound quality and speech details for better speech understanding with less effort, even in complex environments. Supported by the Velox platform, Speech Guard LX is able to preserve the entire waveform without compromising signal strength or quality.
Rapid and accurate sound localisation
Locate, follow and shift focus to the speakers you want to hear. With Spatial Sound LX, binaural data is transmitted at streaming speed from one ear to the other, to give you the accurate spatial information you need to localise each sound.
Stay connected
Experience outstanding connectivity with your mobile devices using Oticon's revolutionary TwinLink wireless communication. Connect to your phone, laptop or tablet through powerful 2.4GHz direct streaming, for an exceptional hearing experience.
Book a consultation
To find out whether an Oticon hearing aid could make all the difference to you, contact reception today to book an appointment with one of our expert audiologists.
Hearing Aid Manufacturers
---
At Pindrop Hearing w e are authorised independent providers for all of the world's leading hearing aid manufacturers.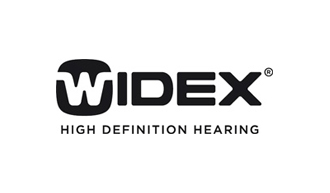 Memberships
---
Pindrop Hearing are members of multiple professional bodies and associations within Audiology.
Harley Street
41 Harley Street,
London W1G 8QH
0207 487 2660
Winchmore Hill
748 Green Lanes, Winchmore Hill, London N21 3RE
0208 360 2510
Chelsea Outpatients Centre
280 Kings Road Chelsea,
London SW3 5AW
Spire Bushey Hospital
Healthbourne Road, Bushey
Herts, WD23 1RD
Pindrop Hearing Limited is registered in England and Wales No 05909296 Trading address 41 Harley Street, London, W1G8QH. Pindrop Hearing Limited acts as a credit broker and only offers credit products from Duologi.
Pindrop Hearing Limited is authorised and regulated by the Financial Conduct Authority. Our registered number is 796909. Credit subject to age and status.