Accessories
Supporting you every day
There are specific situations, such as when you're watching TV or using your phone, when your hearing aid could benefit from a direct connection. Phonak has developed a series of wireless communication products that enable you to do just that.
Phonak ComPilot Air
Connect to your favourite technology, including mobile phones, MP3 players, tablets and computers with excellent stereo sound.
Wireless audio streaming
Excellent stereo sound streaming from a variety of audio sources
Small and stylish
Attaches to clothing with a small clip
---
Phonak DECT
Receive calls automatically through your hearing aids with the Phonak DECT cordless phone.
Best speech understanding
Transmits phone conversations directly to both hearing aids
No need to manually change your hearing aid programmes
Dial your preferred number quickly and easily
---
Roger™ Pen
When you need increased speech understanding, the Roger Pen wireless microphone enables you to hear up to 62% more over distance and in noise – even in comparison to those without hearing loss.
Bluetooth connectivity
Full speech understanding
Automatically adjusts to noise levels/speakers around you
Discreet and stylish
Three colour options
---
Phonak TVLink
Transform your hearing aid into wireless headphones and combine with the ComPilot or ComPilot Air to enhance your TV viewing experience.
Streams automatically when the TVLink and connected audio source are switched on
Connects to all modern television sets with analogue or digital outputs
Streaming distance of up to 30m
Charging slot for ComPilot or ComPilotAir devices
---
Roger™ Select
Roger Select is a versatile microphone ideal for stationary situations where background noise is present.
Automatically selects the person who is talking and seamlessly switches from one talker to another
Allows the user to select the person they want to hear
Features Bluetooth® for phone calls
Stream sound from TVs, music players, computers and more
---
Book a consultation
To find out whether a Phonak hearing aid could help you to enjoy even more of the world around you, get in touch today to book a consultation with one of our expert audiologists.
Hearing Aid Manufacturers
---
At Pindrop Hearing w e are authorised independent providers for all of the world's leading hearing aid manufacturers.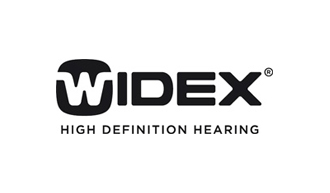 Memberships
---
Pindrop Hearing are members of multiple professional bodies and associations within Audiology.
Harley Street
41 Harley Street,
London W1G 8QH
0207 487 2660
Winchmore Hill
748 Green Lanes, Winchmore Hill, London N21 3RE
0208 360 2510
Chelsea Outpatients Centre
280 Kings Road Chelsea,
London SW3 5AW
Spire Bushey Hospital
Healthbourne Road, Bushey
Herts, WD23 1RD
Pindrop Hearing Limited is registered in England and Wales No 05909296 Trading address 41 Harley Street, London, W1G8QH. Pindrop Hearing Limited acts as a credit broker and only offers credit products from Duologi.
Pindrop Hearing Limited is authorised and regulated by the Financial Conduct Authority. Our registered number is 796909. Credit subject to age and status.