Phonak Belong
Adapts to the world around you.
What makes Belong so special is its unique operating system called AutoSense OS. It senses your surroundings and adjust your hearing aids every step of the way. All you have to do is turn them on and the rest is automatic. It draws from multiple features, while accurately blending them to create over 200 distinct settings to create a seamless listening experience in any situation.
The advanced proprietary chip allows for faster processing, as well as greater memory capacity and less power consumption. Currently there are seven unique sound classes: Calm Situation, Speech in Noise, Speech in Loud Noise, Speech in Car, Comfort in Noise, Comfort in Echo, and Music. Three of the programs, Speech in Noise, Music, and Speech in Car, are "exclusive classes," in that, when these scenes are encountered, the hearing aid will smoothly transition fully into an exclusive program specifically designed for the scene. Any of the other four programs can be activated as a blend, in the case of more complex, realistic scenes that cannot be defined by one acoustic classification.
Key Features of AutoSense OS
Binaural VoiceStream Technology™ provides excellent signal-to-noise ratio in background noise and in challenging listening situations. It has the ability to stream the full audio bandwidth in real-time and bi-directionally across both hearing aids to improve speech understanding and reduce listening effort.
Comfort in echo
Recognizes the frequency of any reverberation and applies the appropriate amount of gain reduction, resulting in less distortion, making speech more comfortable.
Speech in Noise
Adapts and reduces noise from behind in real time and applies and optimizes the signal-to-noise ratio (SNR) in noisy environments.
Speech in Car
Reduces broadband noise in the car to create a stable listening environment for easy communication, reduced effort.
Speech in loud Noise
Zooms in on a single voice in a diffuse noisy environment, improving speech intelligibility. The program's key feature, StereoZoom, now adapts to moving and asymmetric noise sources, improving speech intelligibility by up to 60%.
Speech in Wind – enjoy conversations even on a windy day
When wearing hearing aids wind noise interferes with speech understanding and listening comfort. With the Speech in Wind feature, Belong enhances your ability to understand speech well, even when the wind is blowing.*
DuoPhone – makes understanding on the phone easy
As soon as you hold the phone to your ear, the callers voice is automatically streamed to the other ear. Hearing the conversation in both ears results in superior sound quality and improved understanding.*
NoiseBlock – for more comfort in noise
Reduces uncomfortable background noise such as traffic or the constant hum of a ceiling fan without affecting your ability to understand.
SoundRelax – for a more relaxing experience
Softens sudden loud sounds such as slamming doors or clanking dishes.
WhistleBlock – for an overall pleasant listening experience
Eliminates whistling so you can relax and enjoy better hearing.
SoundRecover 2 – lets you hear and understand new things everyday
Makes high-pitched sounds such as birds singing, crickets chirping, children's voices and the ring of a doorbell audible again. SoundRecover2 provides clients with loss of high-frequency hearing a further enhanced listening experience versus the original SoundRecover feature. Sound quality of mid and low frequencies is maintained, while relevant high-frequency sounds are compressed and thereby made audible.4, 5 The adaptive behavior guarantees that this is only applied when the level of the input signal requires it.
UltraZoom – lets you enjoy every part of the conversation
Enjoy a lively conversation while noise from the side and back fades into the background.
Hearing Aid Manufacturers
---
At Pindrop Hearing w e are authorised independent providers for all of the world's leading hearing aid manufacturers.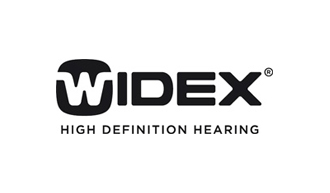 Memberships
---
Pindrop Hearing are members of multiple professional bodies and associations within Audiology.
Harley Street
41 Harley Street,
London W1G 8QH
0207 487 2660
Winchmore Hill
748 Green Lanes, Winchmore Hill, London N21 3RE
0208 360 2510
Chelsea Outpatients Centre
280 Kings Road Chelsea,
London SW3 5AW
Spire Bushey Hospital
Healthbourne Road, Bushey
Herts, WD23 1RD
Pindrop Hearing Limited is registered in England and Wales No 05909296 Trading address 41 Harley Street, London, W1G8QH. Pindrop Hearing Limited acts as a credit broker and only offers credit products from Duologi.
Pindrop Hearing Limited is authorised and regulated by the Financial Conduct Authority. Our registered number is 796909. Credit subject to age and status.