ENZO 3D
Hear everyday with clarity
Get clear and crisp sound quality with Enzo 3D, made for people with severe-to-profound hearing loss, making everyday hearing easier. Each hearing aid is combined with Binaural Directionality III and Spatial Sense technology, to help you hear better in noise and still be aware of all the sounds around you – no matter what direction the sounds are coming from.
Discreet and durable
ReSound ENZO 3D is the smallest hearing aid available for people with severe-to-profound hearing loss. Every component is coated with iSolate nanotech, an ultra-thin shield that seals it off from water, dust, and earwax.
Seamless connectivity
ReSound ENZO 3D is the only Made for iPhone hearing aid for people with severe-to-profound hearing loss. That means that if you have an iPhone, iPad, or iPod touch, ReSound ENZO 3D requires no accessories to stream sound right to your hearing aid.
With ENZO 3D, turn your hearing aids into wireless headphones, making it easy to talk on the phone. Even in a noisy environment, you'll hear with remarkable clarity.
70% speech improvement*
Use FaceTime video calls with ReSound ENZO 3D and experience 70% improvement in speech compared to audio only phoning.
Choose your style
Finding the right hearing aid for you is so important, as it helps you get the most out of it. Enzo 3D is available in two Behind-The-Ear (BTE) styles and a wide range of colours. Our audiologists can help you choose the ideal model for your particular hearing loss and lifestyle requirements.
Book a consultation
ReSound's superior technology could make all the difference to your hearing. To find out more, book an appointment with Pindrop today.
*Smart Hearing for people with severe-to-profound loss. Groth, J., 2017.
Hearing Aid Manufacturers
---
At Pindrop Hearing w e are authorised independent providers for all of the world's leading hearing aid manufacturers.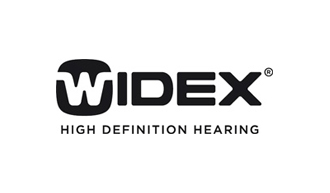 Memberships
---
Pindrop Hearing are members of multiple professional bodies and associations within Audiology.
Harley Street
41 Harley Street,
London W1G 8QH
0207 487 2660
Winchmore Hill
748 Green Lanes, Winchmore Hill, London N21 3RE
0208 360 2510
Chelsea Outpatients Centre
280 Kings Road Chelsea,
London SW3 5AW
Spire Bushey Hospital
Healthbourne Road, Bushey
Herts, WD23 1RD
Pindrop Hearing Limited is registered in England and Wales No 05909296 Trading address 41 Harley Street, London, W1G8QH. Pindrop Hearing Limited acts as a credit broker and only offers credit products from Duologi.
Pindrop Hearing Limited is authorised and regulated by the Financial Conduct Authority. Our registered number is 796909. Credit subject to age and status.