ReSound LiNX Quattro
Cutting edge
We're excited to be among the first to offer ReSound's new hearing aid, the UK's first premium-plus hearing aid – ReSound LiNX Quattro™.
This new hearing solution is the most advanced technology, offering brilliant sound, innovative streaming capabilities and a rechargeable battery. Come see if this new product might work for your hearing loss. This advanced product has potential to support the estimated 1,184,500 people in London who may be struggling with their hearing.
Key features
ReSound's newest, most premium hearing aid is now on the market and it comes with a whole host of beneficial features – ones that can truly impact your battle with hearing loss. The product has been designed to give you confidence in moments that matter most, with brilliant sound, exceptional streaming, unique support and intuitive recharge-ability.
Here are the four key benefits of the ReSound LiNX Quattro hearing aid:
Crystal sound experience
ReSound LiNX Quattro lets you pick up more speech without losing out on the finer details of the sounds around you. Birdsong, children's laughter and the high notes and deep tones of your favourite music are now more accessible and enjoyable.
---
Connect to devices
With ReSound LiNX Quattro you can stream from any audio source directly to your hearing aids. With clearer, fuller, richer sounds, you can answer phone calls with confidence and enjoy the finer details of music and TV.
---
Support and personalisation
With ReSound Assist you'll be able to get exclusive hearing care wherever you are and by using the intuitive ReSound Smart 3D app, you can personalise your sound experience in any environment, anytime.
---
Advanced recharging
ReSound LiNX Quattro is the world's smallest and longest-lasting rechargeable solution, giving you the confidence of reliable all-day power. What's more, it comes in a sleek, pocket-sized charging case so you can charge anytime, anywhere.
---
Book a consultation
ReSound's superior technology could make all the difference to your hearing. To find out more, book an appointment with Pindrop today.
Hearing Aid Manufacturers
---
At Pindrop Hearing w e are authorised independent providers for all of the world's leading hearing aid manufacturers.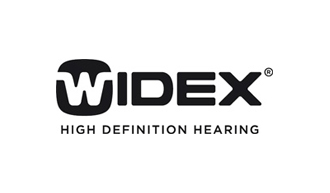 Memberships
---
Pindrop Hearing are members of multiple professional bodies and associations within Audiology.
Harley Street
41 Harley Street,
London W1G 8QH
0207 487 2660
Winchmore Hill
748 Green Lanes, Winchmore Hill, London N21 3RE
0208 360 2510
Chelsea Outpatients Centre
280 Kings Road Chelsea,
London SW3 5AW
Spire Bushey Hospital
Healthbourne Road, Bushey
Herts, WD23 1RD
Pindrop Hearing Limited is registered in England and Wales No 05909296 Trading address 41 Harley Street, London, W1G8QH. Pindrop Hearing Limited acts as a credit broker and only offers credit products from Duologi.
Pindrop Hearing Limited is authorised and regulated by the Financial Conduct Authority. Our registered number is 796909. Credit subject to age and status.