ReSound ONE
Just like a fingerprint, each person's hearing is one of a kind
The ReSound ONE has M&RIE (Microphone and Receiver-In-Ear) technology that delivers a new class of hearing aid with a third microphone inside your ear. It also has direct audio streaming and industry-leading rechargeable battery life which helps truly keep you connected to people and technology to become one with your world.
INDUSTRY-LEADING RECHARGEABILITY
ReSound ONE offers excellent rechargeable battery life for well over a day of worry-free use. For added flexibility, two different charger options serve as stylish, portable and protective cases, ideal for traveling and storage. You can choose the Premium Charger with an onboard battery for up to three days of quick charging on the go, without the need for a power outlet, or the smaller Standard Charger that gives you all the power you need in a small elegant design.
---
STYLES AND COLOURS
ReSound ONE comes in a variety of colours to blend with hair and skin tones, so you can wear it with confidence. We can advise you on these but you won't be disappointed. Built for ultimate comfort and adaptability, the modern styling of ReSound ONE has just one touchpoint on the back of the ear and sits lower for greater discretion.
It's available from us in three models but your Audiologist will talk you through the benefits of each of these and recommend one based on your hearing test and lifestyle.
---
YOUR LIFESTYLE FIRST
ReSound ONE adapts to your lifestyle connecting you to the world around you with direct audio streaming from iPhone or Android smartphones. One-tap sound adjustments on your ReSound Smart 3D™ app and a versatile range of wireless accessories give you even more options to connect to the sounds you enjoy every day, like your favourite TV program.
---
FACE-TO-FACE ONLINE HEARING CARE
On some occasions, it is possible to have face-to-face fitting sessions from the comfort of your home. Simply answer the incoming call from your hearing care professional on your iPhone or Android smartphone and get fine-tuning adjustments made live during your appointment.  You can ask us more about how and when we offer this service at Pindrop by contacting us today.
---
A MORE NATURAL SOUND AND IMPROVED SENSE OF SPACE
ReSound ONE with ground breaking microphone technology is the first hearing aid with three microphones, including one in the ear, to use your ear's natural ability to collect the information your brain needs to make sense of sound.
---
EASIER-TO-FOLLOW CONVERSATIONS IN DYNAMIC ENVIRONMENTS
All Access Directionality gives you access to all the sounds around you, putting you in charge of which sounds you want to focus on – not your hearing aids.
---
GREAT 1:1 SPEECH UNDERSTANDING
Like an invisible beam of sound detection, a clever feature called Ultra Focus lets you decide when to concentrate on the speech in front of you while minimising background noise – even in the toughest environments.
---
Book a consultation
ReSound's superior technology could make all the difference to your hearing. To find out more, book an appointment with Pindrop today.
*Smart Hearing for people with severe-to-profound loss. Groth, J., 2017.
Hearing Aid Manufacturers
---
At Pindrop Hearing w e are authorised independent providers for all of the world's leading hearing aid manufacturers.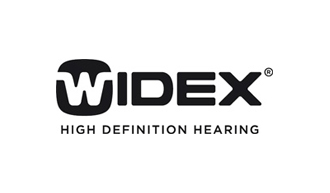 Memberships
---
Pindrop Hearing are members of multiple professional bodies and associations within Audiology.
Harley Street
41 Harley Street,
London W1G 8QH
0207 487 2660
Winchmore Hill
748 Green Lanes, Winchmore Hill, London N21 3RE
0208 360 2510
Chelsea Outpatients Centre
280 Kings Road Chelsea,
London SW3 5AW
Spire Bushey Hospital
Healthbourne Road, Bushey
Herts, WD23 1RD
Pindrop Hearing Limited is registered in England and Wales No 05909296 Trading address 41 Harley Street, London, W1G8QH. Pindrop Hearing Limited acts as a credit broker and only offers credit products from Duologi.
Pindrop Hearing Limited is authorised and regulated by the Financial Conduct Authority. Our registered number is 796909. Credit subject to age and status.