Accessories
Keeping you connected and in control
StreamLine TV
The new StreamLine TV accessory is specifically designed for the direct streaming of television sound in Dolby Digital quality to your Pure 13 BT hearing aids via Bluetooth. Now you can enjoy all the advantages of Signia's world class hearing as well as the original high-quality soundtrack of your favorite film or TV program streamed directly to your hearing aids.
---
StreamLine Mic
The new StreamLine Mic transforms your new Signia devices into more than state-of-the-art hearing aids. Additional to being a remote microphone system, the streamline Mic also becomes a hands-free mobile headset and wireless headphones that stream premium stereo quality from any Bluetooth device – mobile phones, PCs and laptops.
---
easyTek
easyTek is a remote control and audio streaming device in one device. It connects many Bluetooth®* wireless technology enabled devices, standard audio devices and FM receivers with your hearing instruments. It also gives you the ability to adjust your hearing aids
EASYTEK TV TRANSMITTER REMOVED
---
easyTek: VoiceLink
Listening in crowded settings can be a challenge for some hearing aid wearers. But not with Siemens VoiceLink – a companion microphone specially created to be used with miniTek / easyLink.
---
Remote control: miniPocket
The ideal solution for anyone who wants discreet, convenient control of their hearing aids without the need for a large remote control or smartphone.
REMOTE CONTROL: EASYPOCKET REMOVED
ECHARGER REMOVED
---
Book a consultation
To find out whether a Sivantos Group hearing aid could help you to hear more of the world around you, contact our team to book a consultation today.
Hearing Aid Manufacturers
---
At Pindrop Hearing w e are authorised independent providers for all of the world's leading hearing aid manufacturers.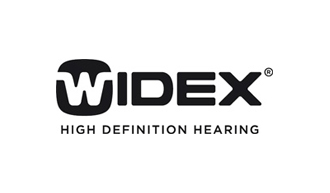 Memberships
---
Pindrop Hearing are members of multiple professional bodies and associations within Audiology.
Harley Street
41 Harley Street,
London W1G 8QH
0207 487 2660
Winchmore Hill
748 Green Lanes, Winchmore Hill, London N21 3RE
0208 360 2510
Chelsea Outpatients Centre
280 Kings Road Chelsea,
London SW3 5AW
Spire Bushey Hospital
Healthbourne Road, Bushey
Herts, WD23 1RD
Pindrop Hearing Limited is registered in England and Wales No 05909296 Trading address 41 Harley Street, London, W1G8QH. Pindrop Hearing Limited acts as a credit broker and only offers credit products from Duologi.
Pindrop Hearing Limited is authorised and regulated by the Financial Conduct Authority. Our registered number is 796909. Credit subject to age and status.