Signia Styletto Connect
More than just a hearing aid
Signia's Styletto Connect is a revolution in style, streaming and charging.
The world's first SLIM-RIC now combines exceptional design and high-tech hearing with liberating streaming on-the-go.
Strikingly stylish design
Seamless connectivity for phone calls, TV, music and more
Charging-on-the-go for up to 4 days' use without the need to use a wire
Styletto is suitable for mild to moderate hearing loss.
CLEAR SPEECH UNDERSTANDING
Styletto Connect wearers enjoy the benefits of being able to hear every voice with true clarity thanks to Own Voice Processing (OVP) technology, powered by the energy-efficient Signia Nx chip's wireless binaural processing.
Styletto Connect's Speech Quality technology provides effortless speech understanding even in noisy situations.
ASTONISHING BATTERY RUNTIME
Fully charged Styletto hearing aids provide an:
up to 19 hours daily runtime without streaming; and
up to 16 hours daily runtime with 5 hours direct streaming.
The runtime of all lithium-ion rechargeable batteries reduces over time. The estimates are based on fresh lithium-ion rechargeable battery capacity. Under normal operating conditions, the battery will retain up to 80% of its initial capacity after 2 years of use. Please note that battery performance will vary depending on individual usage patterns and environmental conditions.
Book a consultation
To find out whether a Sivantos Group hearing aid could help you to hear more of the world around you, contact our team to book a consultation today.
Hearing Aid Manufacturers
---
At Pindrop Hearing w e are authorised independent providers for all of the world's leading hearing aid manufacturers.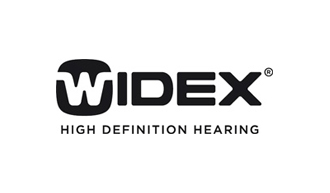 Memberships
---
Pindrop Hearing are members of multiple professional bodies and associations within Audiology.
Harley Street
41 Harley Street,
London W1G 8QH
0207 487 2660
Winchmore Hill
748 Green Lanes, Winchmore Hill, London N21 3RE
0208 360 2510
Chelsea Outpatients Centre
280 Kings Road Chelsea,
London SW3 5AW
Spire Bushey Hospital
Healthbourne Road, Bushey
Herts, WD23 1RD
Pindrop Hearing Limited is registered in England and Wales No 05909296 Trading address 41 Harley Street, London, W1G8QH. Pindrop Hearing Limited acts as a credit broker and only offers credit products from Duologi.
Pindrop Hearing Limited is authorised and regulated by the Financial Conduct Authority. Our registered number is 796909. Credit subject to age and status.