Signia Xperience
The world's first hearing aid featuring acoustic-motion sensors
Hearing loss is as individual as a fingerprint, and personal life circumstances are too. Most hearing aid wearers have an active way of life – yet, current hearing aids can't always keep up. The Signia Xperience platform was developed to fill this crucial gap and respond to rapid changes in the wearer's environment.
About Signia Xperience
Signia Xperience introduces the world's first combination of acoustic sensors and a built-in motion sensor – designed to scan and understand the wearer's environment, as no hearing aid has done before. At the core of the platform lies YourSound technology. YourSound provides a more personal sound processing experience, enabling wearers to hear what matters most and the ability to easily understand speech in any direction, in any situation – even when in motion.
The three key features of YourSound technology are:
Acoustic-motion sensors: for a complete analysis of each wearer's dynamic soundscape
Dynamic Soundscape Processing (DSP): for natural sound and speech from any direction, in any situation – even when moving
Own Voice Processing (OVP™): for a natural sounding own voice
Coming soon
NEW Pure 312 X: Available now, the Pure 312 X includes all the benefits of the Signia Xperience platform in a new, appealing design. With long-lasting exchangeable batteries and an optional T-Coil*, this high-performing receiver-in-canal (RIC) hearing aid delivers a more personal hearing experience – with a stylish ergonomic design and Bluetooth® connectivity for effortless direct streaming.
Book a consultation
To find out whether a Sivantos Group hearing aid could help you to hear more of the world around you, contact our team to book a consultation today.
Hearing Aid Manufacturers
---
At Pindrop Hearing w e are authorised independent providers for all of the world's leading hearing aid manufacturers.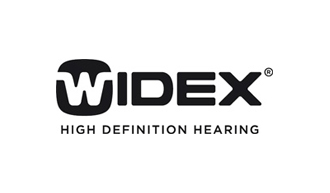 Memberships
---
Pindrop Hearing are members of multiple professional bodies and associations within Audiology.
Harley Street
41 Harley Street,
London W1G 8QH
0207 487 2660
Winchmore Hill
748 Green Lanes, Winchmore Hill, London N21 3RE
0208 360 2510
Chelsea Outpatients Centre
280 Kings Road Chelsea,
London SW3 5AW
Spire Bushey Hospital
Healthbourne Road, Bushey
Herts, WD23 1RD
Pindrop Hearing Limited is registered in England and Wales No 05909296 Trading address 41 Harley Street, London, W1G8QH. Pindrop Hearing Limited acts as a credit broker and only offers credit products from Duologi.
Pindrop Hearing Limited is authorised and regulated by the Financial Conduct Authority. Our registered number is 796909. Credit subject to age and status.