Muse iQ
Tailored to you
Meet Muse iQ, Starkey's most popular hearing aid family, designed to help patients hear better so they can live better every single day. With a full range of models including Receiver-In-Canal (RIC), Behind-The-Ear (BTE) and In-The-Ear (ITE) designs, the Muse iQ line is easy to customise to your lifestyle and hearing needs.
Muse iQ hearing aids can wirelessly connect to a TV or mobile phone to stream sound directly to you, for a personal listening experience. The latest speech mapping technology picks out the speech you want to hear, and eliminates any background noise, making it easier to hear conversations in noisy rooms and restaurants.
Dual processor technology is specifically designed to automatically switch between the most suitable settings, so that you can enjoy music and conversations in a variety of listening situations. With Muse, experience:
Better connections
Stream TV, music and more to your hearing aids. SurfLink® Mobile 2, SurfLink Media 2 and SurfLink Remote offer carefree hands-free connectivity and control with no worn device.
Listening in noise
Advanced noise reduction technology and precise directional microphones work together to help make speech easier to hear in today's complex listening environments.
Works with your phone
SurfLink accessories offer a direct wireless connection between your phone – or any other Bluetooth® device – and your hearing aids. This means that you don't have to wear a device around your neck.
Rechargeable solutions
Continuous, stable and uninterrupted power throughout your day with rechargeable hearing aids. Avoid the hassle of disposable batteries and have more confidence with long-lasting hearing aid power.*
Pioneering durability
Experience Surface™ NanoShield, Starkey's pioneering water, wax and moisture repellent system, to protect and ensure durability and dependability.
Customisable tinnitus relief
Advanced Multiflex Tinnitus Technology integrated into the hearing aids brings relief to those who suffer from ringing in the ears.
*Rechargeable hearing aids are only available in the micro RIC 312t style.
Book a consultation
A Starkey hearing aid could connect you to your favourite technology. To find out if this brand is the right fit for you, book a consultation today.
Hearing Aid Manufacturers
---
At Pindrop Hearing w e are authorised independent providers for all of the world's leading hearing aid manufacturers.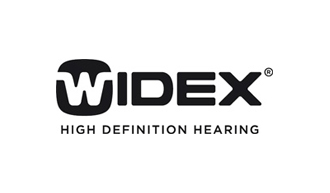 Memberships
---
Pindrop Hearing are members of multiple professional bodies and associations within Audiology.
Harley Street
41 Harley Street,
London W1G 8QH
0207 487 2660
Winchmore Hill
748 Green Lanes, Winchmore Hill, London N21 3RE
0208 360 2510
Chelsea Outpatients Centre
280 Kings Road Chelsea,
London SW3 5AW
Spire Bushey Hospital
Healthbourne Road, Bushey
Herts, WD23 1RD
Pindrop Hearing Limited is registered in England and Wales No 05909296 Trading address 41 Harley Street, London, W1G8QH. Pindrop Hearing Limited acts as a credit broker and only offers credit products from Duologi.
Pindrop Hearing Limited is authorised and regulated by the Financial Conduct Authority. Our registered number is 796909. Credit subject to age and status.