Insera ITE Family
It's what's inside that counts
The Insera Inside-the-ear (ITE) family brings you closer to the heart of the conversations you don't want to miss, in a custom fit that is tailored for you. Insera provides the best directional performance in custom products so speech is easier to understand and everything naturally sounds just the way it should.
Built on Unitron's Tempus platform, this family of in-the-ear hearing aids are customised to you. Moulded to fit the contours of your ear, Insera if guaranteed to fit comfortably and discreetly, letting you get on with what matters most. The features and technology level are matched to your unique listening needs, so everything sounds fantastic to your ears.
Stay in the conversation
Every ear is different and unique. Unitron's exciting new EarMatch™ modelling process optimises directional microphone performance to your unique ear shape, so you can hear every word of your conversations.
Experience realistic sounds
The advanced SoundCore features in Tempus, like SpeechPro and Spatial Awareness, are tuned based on these results, giving you the most personalised hearing, with fantastic speech understanding and amazing awareness. Things will sound just the way they should and you will love how realistic everything sounds.
New discreet technology handles with ease
The Insera is Unitron's smallest custom in-the-ear hearing aid. Tinier components mean an improved fit rate. Each customised model fits easily into your ear and stays out of the way. Insera models also come in a range of blend-in colours, for the most discreet experience yet.
Book a consultation
To find out whether a Unitron hearing aid could help you to hear more of the world around you, contact our team to book a consultation today.
Hearing Aid Manufacturers
---
At Pindrop Hearing w e are authorised independent providers for all of the world's leading hearing aid manufacturers.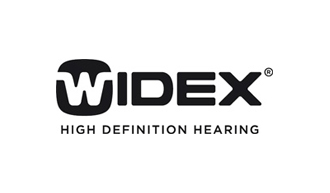 Memberships
---
Pindrop Hearing are members of multiple professional bodies and associations within Audiology.
Harley Street
41 Harley Street,
London W1G 8QH
0207 487 2660
Winchmore Hill
748 Green Lanes, Winchmore Hill, London N21 3RE
0208 360 2510
Chelsea Outpatients Centre
280 Kings Road Chelsea,
London SW3 5AW
Spire Bushey Hospital
Healthbourne Road, Bushey
Herts, WD23 1RD
Pindrop Hearing Limited is registered in England and Wales No 05909296 Trading address 41 Harley Street, London, W1G8QH. Pindrop Hearing Limited acts as a credit broker and only offers credit products from Duologi.
Pindrop Hearing Limited is authorised and regulated by the Financial Conduct Authority. Our registered number is 796909. Credit subject to age and status.