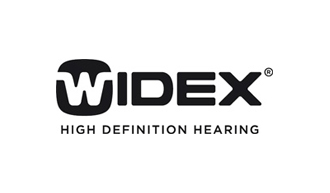 DEX devices
Beyond connectivity
Take advantage of a whole new world of sound with a DEX assistive listening device. Each device has been designed to help you connect with your technology, such as your audio equipment, remote controls, TV, mobile or landline.
At the heart of the DEX communication accessories is WidexLink, which enables hearing aids to connect directly to external audio devices and synchronise with other hearing aids.
COM-DEX solution
Keeps you connected. Always.
COM-DEX is a stylish, hands-free communication device. You can connect COM-DEX to two phones.
This means that if you have work phone and a private phone, for example, you can take calls through COM-DEX on either. Or use one for phone conversations, and the other for music. Its up to you
---
CALL-DEX
For discreet streaming.
CALL-DEX is an ultra-compact device for streaming conversations directly from your mobile phone to your hearing aids.
Extremely discreet, CALL-DEX simply inserts into the jack plug of your phone. You are then free to use your mobile phone normally. No neck loop and no need for your hearing care professional to set it up.
CALL-DEX lets you stream for up to 80 hours and is compatible with most mobile phones.
---
UNI-DEX
Made for all phones.
The UNI-DEX is a neck-worn plug and play solution for easy mobile phone use. The device streams audio to your hearing aids – not just from mobiles, but any device with a mini-jack output.
Its long battery life means that UNI-DEX can stream for up to 40 hours. And it takes only an hour to fully recharge again.
---
TV-DEX
TV sound directly to your hearing aids.
The TV-DEX is your user-friendly wireless assistive listening device specifically designed for enjoying TV and audio. The main advantage of the TV-DEX is its real-time high-quality stereo sound. Experience TV or audio sound exactly as it was intended – without annoying distortion or more importantly – echoes
---
RC-DEX
Wireless remote control.
The RC-DEX is a stylish, compact and user-friendly hearing aid remote control. Its simple and intuitive design gives you better control of basic hearing aid features like volume control and switching programs.
---
T-DEX
Telecoil for your Bluetooth mobile phone.
The T-DEX is a hands-free, wireless neck loop for use with all hearing aids with a telecoil. It lets you easily connect with Bluetooth mobile phones. The T-DEX comes with a built-in rechargeable battery, as well as a charging cord.
---
PHONE-DEX
For easy landline use.
The PHONE-DEX is an all-purpose, cordless phone that streams crystal clear sound directly to your hearing aids. The PHONE-DEX provides good speech understanding in both ears.
No feedback and no need for a telecoil program or streamer. The PHONE-DEX is easy to hold and can also be used as a regular phone.
---
EVOKE APP
Truly smart hearing aid app.
You teach EVOKE how you want to hear, and the intuitive app uses machine learning to guide you to a better, more personalised listening experience. With just a few taps, the SoundSense Learn feature adjusts multiple sound parameters. And you don't need to be a technical wizard!
---
FM+DEX
For flexible streaming.
The FM+DEX is a high-quality streaming device designed specifically for hearing aids. It converts signals from an FM receiver, telecoil or line in and streams them to Widex wireless hearing aids. It is compact and user-friendly, and you can easily operate it with a toggle button for program selection and volume control.
---
TONE LINK APP
For easy control.
Simply and discreetly adjust key functions like changing programs, adjusting volume, muting or changing directional focus with the TONELINK hearing aid app. You'll no longer need to carry a hearing aid remote or touch your aid, instead your adjustments are naturally integrated into your daily life.
---
Book a consultation
To find out whether a Widex hearing aid could help you to hear more of the world around you, contact our team to book a consultation today.
Hearing Aid Manufacturers
---
At Pindrop Hearing w e are authorised independent providers for all of the world's leading hearing aid manufacturers.
Memberships
---
Pindrop Hearing are members of multiple professional bodies and associations within Audiology.
Locations
Harley Street
41 Harley Street,
London W1G 8QH
0207 487 2660
Winchmore Hill
748 Green Lanes, Winchmore Hill, London N21 3RE
0208 360 2510
Chelsea Outpatients Centre
280 Kings Road Chelsea,
London SW3 5AW
Spire Bushey Hospital
Healthbourne Road, Bushey
Herts, WD23 1RD
Pindrop Hearing Limited is registered in England and Wales No 05909296 Trading address 41 Harley Street, London, W1G8QH. Pindrop Hearing Limited acts as a credit broker and only offers credit products from Duologi.
Pindrop Hearing Limited is authorised and regulated by the Financial Conduct Authority. Our registered number is 796909. Credit subject to age and status.