Widex Moment
"This sound changes everything"
WIDEX MOMENT™  delivers the most pure, natural sound available from a hearing aid today. Sound that is processed in a hearing aid usually reaches the eardrum later than sound heard directly, and this can lead to out of sync audio.

But now you can hear every moment – like you used to.
WIDEX MOMENT™ is available in three Behind-the-ear models and three In-the-ear models.
Here at Pindrop Hearing we can help you choose the ideal model for your specific hearing loss.
Behind-the-ear models
mRIC R D
WIDEX MOMENT™ mRIC R D is the smallest Receiver-in-canal hearing aid (RIC) with lithium-ion rechargeable batteries.
RIC 10
WIDEX MOMENT™ RIC 10 is the hearing aid that's designed to provide outstanding sound in a small, subtle and seamless design.
RIC 312 D
WIDEX MOMENT™ RIC 312 D is a small hearing aid that sits discreetly behind the ear.
In-the-ear models
CIC
The WIDEX MOMENT™ Completely-in-canal hearing aid (CIC) sits right in your ear canal. So if you're looking for a virtually invisible hearing aid that's easy to control, this could be the solution for you.
XP
WIDEX MOMENT™ XP In-the-ear (ITE) is a discreet hearing aid that sits in your ear instead of behind your ear. It may be small, but it's powerful and offers the pure and natural Widex sound.
IM/IP
If you are looking for a hearing aid that's small and sits in your ear, the WIDEX MOMENT™ Custom In-the-ear (ITE) could be the hearing aid for you.
Book a consultation
To find out whether a Widex hearing aid could help you to hear more of the world around you, contact our team to book a consultation today.
Hearing Aid Manufacturers
---
At Pindrop Hearing w e are authorised independent providers for all of the world's leading hearing aid manufacturers.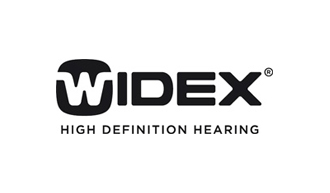 Memberships
---
Pindrop Hearing are members of multiple professional bodies and associations within Audiology.
Harley Street
41 Harley Street,
London W1G 8QH
0207 487 2660
Winchmore Hill
748 Green Lanes, Winchmore Hill, London N21 3RE
0208 360 2510
Chelsea Outpatients Centre
280 Kings Road Chelsea,
London SW3 5AW
Spire Bushey Hospital
Healthbourne Road, Bushey
Herts, WD23 1RD
Pindrop Hearing Limited is registered in England and Wales No 05909296 Trading address 41 Harley Street, London, W1G8QH. Pindrop Hearing Limited acts as a credit broker and only offers credit products from Duologi.
Pindrop Hearing Limited is authorised and regulated by the Financial Conduct Authority. Our registered number is 796909. Credit subject to age and status.