Our initial consultation and Hearing test is much more thorough and comprehensive than the free hearing tests offered by the high street chain providers.
Highest level clinical expertise

Long-term focus on your hearing journey, building lasting relationships

Exceptional service beyond measure

Hearing education with customer first attitude

Consistent dedicated care
Step 1: The Initial Consultation
Our initial consultation is much more thorough and comprehensive than the free hearing tests offered by high street chains. 
For anyone wanting to improve their hearing for the rest of their lives, it is highly beneficial to have a  full diagnostic evaluation where we are far more likely to get an accurate hearing test result and therefore provide a better quality of life longer term for our customers.
Duration: 90 minutes
Our in-depth initial hearing consultation includes a fully comprehensive diagnostic evaluation, after which we will be able to identify the exact type, severity and cause of your hearing loss as well as a range of recommended treatment options. Here's what's included:
In-depth consultation with a highly experienced, Graduate, Clinical Audiologist. We will spend time discussing your symptoms, hearing history, exactly when and where you are having hearing difficulties, as well as other related issues such as Tinnitus, loudness sensitivity, noise exposure and family history.
Video-otoscopy. We will examine your ear canal using our specialist video camera and display the picture for you to see (if you want to). We will be able to identify any obvious obstructions such as wax and identify any problems with the ear canal or eardrum.
Earwax removal with micro-suction (if necessary). If we determine there is any occluding wax in the ear canal, this will be removed easily and painlessly using micro-suction.
Pure Tone Audiometry with AC, BC & Masking. Performed in our sound proof booth this is a full diagnostic hearing test, from which we can identify the exact nature, severity and cause of any hearing loss you may have.
Tympanometry. This is a test of middle ear function, where we can identify any negative pressure, congestion or fluid in the middle ear
Speech Discrimination in noise testing. This test is done in our purpose built, calibrated, soundproof room. We will test your ability to understand speech with and without background noise
Full explanation of your test results with appropriate recommendations.
Demonstrations of the most appropriate hearing technology if applicable
Print outs of your test results and quotations for further treatment and a report to your Doctor if applicable.
Explanation of results and recommendations
If we feel that you would benefit from using hearing aids, we will talk to you about the most appropriate device for you, taking into account:
The right manufacturer and level of technology for your needs
Maximum discretion with maximum benefit to your hearing
The most appropriate fitting for your ear canal shape
We stock range of products to suit every budget
We will show you suitable hearing aid types from a variety of manufacturers and discuss the most appropriate choice for you
Hearing Aid Manufacturers
---
At Pindrop Hearing w e are authorised independent providers for all of the world's leading hearing aid manufacturers.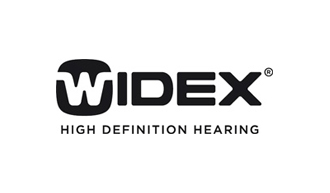 Memberships
---
Pindrop Hearing are members of multiple professional bodies and associations within Audiology.
Harley Street
41 Harley Street,
London W1G 8QH
0207 487 2660
Winchmore Hill
748 Green Lanes, Winchmore Hill, London N21 3RE
0208 360 2510
Chelsea Outpatients Centre
280 Kings Road Chelsea,
London SW3 5AW
Spire Bushey Hospital
Healthbourne Road, Bushey
Herts, WD23 1RD
Pindrop Hearing Limited is registered in England and Wales No 05909296 Trading address 41 Harley Street, London, W1G8QH. Pindrop Hearing Limited acts as a credit broker and only offers credit products from Duologi.
Pindrop Hearing Limited is authorised and regulated by the Financial Conduct Authority. Our registered number is 796909. Credit subject to age and status.