Step 3: Using Your Hearing Aid
We recommend that you begin testing your hearing aids in situations where you feel comfortable, for example when you're talking to family or watching TV. We also recommend that you start wearing them for short periods of time and gradually build up. Of course, once you have got used to your hearing aids, you can wear them all the time
What will change?
Speech, music and television will all sound louder, sharper and clearer. Consonants such as 's', 't' and 'ch' will sound more defined. You may now hear sounds around you that were inaudible or very quiet, such as footsteps on wooden floors, ticking clocks and bird song. Your own voice will also sound different.
You'll quickly get an idea of how much your hearing aids are helping you and if any adjustments need to be made.
Hearing Aid Manufacturers
---
At Pindrop Hearing w e are authorised independent providers for all of the world's leading hearing aid manufacturers.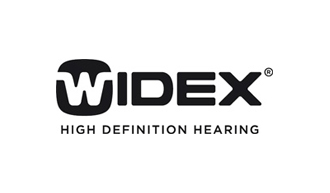 Memberships
---
Pindrop Hearing are members of multiple professional bodies and associations within Audiology.
Harley Street
41 Harley Street,
London W1G 8QH
0207 487 2660
Winchmore Hill
748 Green Lanes, Winchmore Hill, London N21 3RE
0208 360 2510
Chelsea Outpatients Centre
280 Kings Road Chelsea,
London SW3 5AW
Spire Bushey Hospital
Healthbourne Road, Bushey
Herts, WD23 1RD
Pindrop Hearing Limited is registered in England and Wales No 05909296 Trading address 41 Harley Street, London, W1G8QH. Pindrop Hearing Limited acts as a credit broker and only offers credit products from Duologi.
Pindrop Hearing Limited is authorised and regulated by the Financial Conduct Authority. Our registered number is 796909. Credit subject to age and status.