Step 4: Follow-up and Fine-tuning
We'll arrange for two follow up appointments around two and four weeks after the initial fitting so you can let us know how you've been getting on.
We will discuss your listening goals that we talked about in the initial assessment and determine how well your goals are being met by using the hearing aids; this gives us clear evidence of the benefit that you are getting.
At this point we can make fine tuning adjustments to your hearing aids to further personalise the sound for you. This process of fine-tuning can make all the difference in the long run: it helps you get the most from your hearing aids, and allows you to use them to their greatest efficiency.
To help us complete this process effectively we have installed a 'Surround Sound' system in our clinic, so that we can accurately re-create difficult listening environments such as busy restaurants, cocktail parties or street noise. We call it the '<em>Sound-Lounge</em>'. This is invaluable in measuring the performance of the hearing aids noise reduction features.
We then repeat the Speech Discrimination in noise tests that we performed in the initial assessment but this time you will be wearing your hearing aids. We compare your scores before and after the hearing aid fitting and we should see a significant improvement.
This gives us objective, documented evidence that your hearing aid fitting has been successful.
If for any reason we have not been successful then we can try a different set of hearing aids.
Money back guarantee – for your complete peace of mind
If, after your second follow up appointment you are not totally satisfied with your new hearing aids, then you can return them to us and we will give you a full refund, less the £149 consultation fee which is non-refundable and provided that this is within forty days of the initial fitting.
However, it is very rarely necessary for patients to return hearing aids to us. Our return rate is extremely low.
It's this kind of commitment to service that makes Pindrop Hearing your best choice for hearing aids and hearing consultation.
But that's not all. There is a final step to our process so that you continue getting the most out of your hearing aids for years to come…
Hearing Aid Manufacturers
---
At Pindrop Hearing w e are authorised independent providers for all of the world's leading hearing aid manufacturers.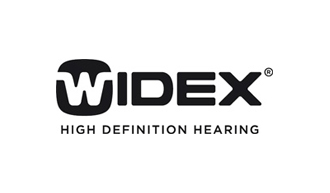 Memberships
---
Pindrop Hearing are members of multiple professional bodies and associations within Audiology.
Harley Street
41 Harley Street,
London W1G 8QH
0207 487 2660
Winchmore Hill
748 Green Lanes, Winchmore Hill, London N21 3RE
0208 360 2510
Chelsea Outpatients Centre
280 Kings Road Chelsea,
London SW3 5AW
Spire Bushey Hospital
Healthbourne Road, Bushey
Herts, WD23 1RD
Pindrop Hearing Limited is registered in England and Wales No 05909296 Trading address 41 Harley Street, London, W1G8QH. Pindrop Hearing Limited acts as a credit broker and only offers credit products from Duologi.
Pindrop Hearing Limited is authorised and regulated by the Financial Conduct Authority. Our registered number is 796909. Credit subject to age and status.