Private cochlear implants and middle ear implants
If conventional hearing aids are no longer working for you, it might be worth considering hearing implants.
Working alongside world-renowned hearing implant surgeons, Professor Shakeel Saeed and Mr Jeremy Lavy, we provide two types of hearing implant – private cochlear implants and middle ear implants.
Cochlear Implants
If you have severe or profound hearing loss that has been caused by damage to hair cells, and conventional hearing aids aren't working, you may find cochlear implants helpful.
How do cochlear implants work?
Unlike conventional hearing aids, which make sounds louder so they can be heard by damaged ears, cochlear implants convert sound waves into electrical signals and direct them past the damaged part of your ear, straight to your auditory nerve. Your auditory nerve carries electrical signals from your cochlea (in the inner ear) to your brain, which recognises the signals as sounds. This means that cochlear implants don't rely on the tiny hair cells of your inner ear.
HiRes 90K™ ADVANTAGE Implant
the most advanced implant technology
The world's most advanced sound processing circuitry features pioneering innovations designed to deliver the ultimate hearing performance with Built Kid Tough™ durability. It offers a variety of electrode options to suit individual patient anatomy and surgical preference
HiFocus™ Mid-Scala Electrode
designed for optimal cochlear placement
The industry's latest innovation in electrode design. Developed through extensive research and using state-of-the-art manufacturing processes, the HiFocus Mid-Scala electrode has been designed for optimal placement in the cochlea to protect its delicate structures and preserve any residual hearing.
Bionic Ear Association (BEA)
Hear and Be Heard
A community of hearing health professionals and cochlear implant recipients, the BEA offers important support services to help you Hear and Be Heard.
Naída CI Q90 Processor
the industry's only featherlite instyle™ processor
The world's newest, most advanced sound processor combines the most sophisticated solutions from Advanced Bionics and Phonak, the leaders in cochlear implant and hearing innovations.
NEPTUNE™ Processor
the world's only swimmable freestyle™ processor
The first and only swimmable sound processor in the world provides the most flexible wearing styles ever. Enjoy swimming in pools, lakes, or rivers; surfing the waves in the ocean on a warm day; or bonding with your child at bath time.
We supply Advanced Bionics accessories including the Aqua Case. For further details please contact the clinic on 0207 487 2660 or get in touch via email
Middle Ear Implants
Middle ear hearing implants offer an innovative alternative to conventional hearing devices. We offer two types of middle ear implant at Pindrop Hearing:
Vibrant Soundbridge
Designed for patients with mild to severe sensorineural hearing loss, conductive or mixed hearing loss, the Vibrant Soundbridge bypasses the outer ear in order to directly stimulate the middle ear structures.
The system consists of an internal implant and an external audio processor, which is held in place by a magnet and can be worn discreetly under your hair. The audio processor supplies the power for the implant system and consists of the battery, a microphone and the technology needed to process the digital signal.
Bonebridge™
These hearing aid implants are suitable for patients who suffer from conductive hearing loss, mixed hearing loss or single-sided deafness.
This pioneering hearing system enables sound to be transmitted to the inner ear via bone conduction, bypassing any problems in the outer or middle ear. The system consists of an internal implant and an external audio processor, which is held in place by a magnet and can be worn discreetly under the hair. The audio processor contains the battery, a microphone and the technology and digital signal processor.
If you'd like to discuss the different types of hearing implant with one of our expert audiologists, please contact our surgery today. You can call us on 0207 487 2660 or get in touch via email.
Hearing Aid Manufacturers
---
At Pindrop Hearing w e are authorised independent providers for all of the world's leading hearing aid manufacturers.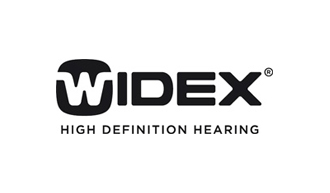 Memberships
---
Pindrop Hearing are members of multiple professional bodies and associations within Audiology.
Harley Street
41 Harley Street,
London W1G 8QH
0207 487 2660
Winchmore Hill
748 Green Lanes, Winchmore Hill, London N21 3RE
0208 360 2510
Chelsea Outpatients Centre
280 Kings Road Chelsea,
London SW3 5AW
Spire Bushey Hospital
Healthbourne Road, Bushey
Herts, WD23 1RD
Pindrop Hearing Limited is registered in England and Wales No 05909296 Trading address 41 Harley Street, London, W1G8QH. Pindrop Hearing Limited acts as a credit broker and only offers credit products from Duologi.
Pindrop Hearing Limited is authorised and regulated by the Financial Conduct Authority. Our registered number is 796909. Credit subject to age and status.