Custom Hearing Protection
Whether you're an avid motorcyclist, a professional musician or you simply want to get an undisturbed night's sleep, Pindrop Hearing is the premier provider of hearing protection advice and consultation in London.
For maximum protection and superior comfort, our custom hearing protection solutions are anatomically moulded to your ear. We're able to provide custom moulded hearing protection devices for a variety of purposes:
Shooting hearing protection
Loud noises can damage your ears, so it's important to invest in shooting hearing protection. Pindrop Hearing is an official supplier of CENS (Custom Electronic Noise Suppressors).
The benefits of CENS for shooting hearing protection:
Effectively suppresses gunshot noise
Allows for normal conversation
You'll hear approaching game before anyone else
No gun mount interference
Each pair of CENS is custom-made to the wearer's ear, so you can enjoy maximum comfort and noise suppression over several hours. Every pair comes with a comprehensive CENS pack, containing hard and soft carry cases, a wallet, user manual, batteries, cleaning supplies and a CENS baseball case and clothing patch.
CENS Acrylic
The original custom electronic noise suppressors.
Key features:
Provides unsurpassed protection with improved perceived sound.
CENS Acrylic Digital 2 features two pre-programmed settings. The first is for game and it boosts quieter sounds, the second is for clay and it provides extra suppression.
CENS Classic Digital Acrylic DX5 £699
CENS Classic Digital Acrylic DX3 £549
CENS Classic Digital Acrylic DX1 £399
CENS ProFlex
Designed to be extremely comfortable over long durations.
Key features:
Made from flexible, medical-grade silicone material.
Modular design – it's possible to order a set of passive plugs to make cleaning simple.
Coated with an ultra-thin anti-bacterial layer, for improved comfort and hygiene.
An ultra-soft canal tip means you won't even notice you're wearing an earplug.
Two pre-programmed settings for game and clay shooting
CENS Proflex Digital 1: £499
CENS Proflex Digital 2: £549
CENS Hunter
Designed with the rifle marksman in mind.
Key features:
State-of-the-art circuitry capable of suppressing the louder gunshot generated by rifle and large calibre ammunition.
Two new pre-programmed settings, the second of which provides increased wind noise reduction without losing the ability to hear wing beats and animal cries.
Every pair is supplied with windshields that fit over the ear, cutting down wind noise even further when using a high chair, or when shooting in severe conditions.
The same modular design and additional passive insert as the CENS ProFlex.
CENS Proflex Hunter: £579
CENS ProFlex+ DX5 £699
CENS ProFlex+ DX3 £549
CENS ProFlex+ DX1 £399
Ear protection for swimming
Swim Plugs: £80 per pair
Pindrop Hearing offers individually moulded hearing protection for swimmers to provide a superior barrier to water. The tight seal, deep within the ear canal stops discomfort from water in the ears and prevent otitis externa, swimmer's and surfer's ear. The tight fit means they're less likely to fall out, allowing you to fully concentrate on your water activity.
Sleep plugs £80 per pair
There's nothing worse than being unable to sleep. Whether you work night shifts and need to sleep during the day, or main road traffic or your husband's snoring has been become unbearable, Pindrop can help.
Standard ear plugs are no use to people who need to feel completely comfortable in order to rest. Irritating, badly fitting plugs are often more detrimental to sleep than the noise itself. The solution is custom-fitting ear-pieces that you won't even know you're wearing. Soft, silicon sleep plugs by Pindrop offer superior comfort and maximum noise reduction.
Custom presenter's ear mould
Including coiled tubing and shirt collar clip: £125
These earpieces have been designed specifically for TV presenters and fit comfortably and discreetly. Custom made, using unique ear impressions taken by our qualified audiologist, they deliver sound directly from an audio receiver to the ear.
ELACIN ER EARPLUGS – Hearing Protection for Musicians
£250 per pair (ER-9, 15 or 25)
As a musician, singer or DJ, you have a high risk of noise induced hearing loss. Long hours rehearsing and performing means that you're constantly exposed to high levels of noise.
Depending on your instrument or band, this could be as high as 90-120dB. Standard hearing protection will not suffice as your performance is ultimately dependent on your ability to hear yourself and other musicians around you.
Pindrop Hearing can supply and fit custom-moulded ear-pieces specifically developed for musicians. They allow you to protect your hearing without destroying the fidelity of your music. The perfect seal to the ear means superior hearing protection, more even attenuation and ultra-comfort for the wearer.
Depending on your level of exposure, the individually calibrated filter (9, 15 or 25dB) attenuates all frequencies at the same level, for crisp, clear sound, as if you weren't wearing them.
Our custom-made ear pieces are available with single, dual or triple armature drivers providing exceptional sound quality, response and reliability. Ambient noise is reduced by 25dB and they're so comfortable, you won't even know you're wearing them.
Motorcycle hearing protection
£80 per pair
Whether you are a courier, track racer or a keen biker, you'll be familiar with the very high noise levels experienced when travelling at speed, as well as the discomfort of wind flow. You're exposed to 95-100dB when riding at 60mph, and over long periods of time this is extremely dangerous.
Pindrop offers custom moulded hearing protection for motorcyclists, so that you can enjoy a safe and comfortable ride. Key benefits:
Our earplugs fit securely in the ear. The tight seal dramatically reduces the high noise levels experienced when travelling at speed.
Motorcycle hearing protection also prevents the discomfort of wind flow.
Attenuating filters block out 25dB of ambient noise, but still allow you to communicate easily and enjoy your love for motorcycling.
Whatever you hearing protection needs, our custom-fit earplugs offer the best solution. If you'd like more information, please get in touch on 0207 487 2660 or via email.
Hearing Aid Manufacturers
---
At Pindrop Hearing w e are authorised independent providers for all of the world's leading hearing aid manufacturers.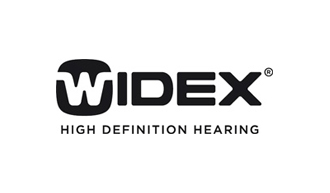 Memberships
---
Pindrop Hearing are members of multiple professional bodies and associations within Audiology.
Harley Street
41 Harley Street,
London W1G 8QH
0207 487 2660
Winchmore Hill
748 Green Lanes, Winchmore Hill, London N21 3RE
0208 360 2510
Chelsea Outpatients Centre
280 Kings Road Chelsea,
London SW3 5AW
Spire Bushey Hospital
Healthbourne Road, Bushey
Herts, WD23 1RD
Pindrop Hearing Limited is registered in England and Wales No 05909296 Trading address 41 Harley Street, London, W1G8QH. Pindrop Hearing Limited acts as a credit broker and only offers credit products from Duologi.
Pindrop Hearing Limited is authorised and regulated by the Financial Conduct Authority. Our registered number is 796909. Credit subject to age and status.