The different styles of digital hearing aids
Today there are many different styles of hearing aid available. By opting for private care, you can enjoy a far greater choice:
Lyric – Invisible Hearing Aids
---
Lyric is the first and only extended wear hearing device that is 100% invisible.
Receiver in Canal (RIC)
---
RIC hearing aids are very discreet, very comfortable and almost invisible from the front or side. The receiver (loud speaker) sits close to the eardrum in the ear canal and provides a natural, clear sound. A thin wire attaches the receiver to a tiny hearing aid behind the ear. These models can contain technical features, such as wireless Bluetooth connectivity.
---
These modern hearing aids are inserted deep in the ear canal and so are 100% invisible from the outside. You'll find more information on IIC hearing aids here.
In the Ear (ITE)
---
These hearing aids fit neatly into the ear, but their extra size allows for technical features, such as directional microphones, which improve speech clarity when there is background noise.
Traditional Behind-the-Ear
---
Hearing aids usually used for ease of handling and for severe hearing loss.
Completely in the Canal (CIC)
---
CIC hearing aids fit neatly into the ear canal and are ideal for mild to moderate hearing loss. They are tiny, and their placement in the ear canal allows for natural directional hearing. They are also very discreet and comfortable.
If you'd like to discuss your hearing aid options with one of our expert audiologists, please contact our surgery today to arrange an appointment. You can call us on 0207 487 2660 or via email.
Hearing Aid Manufacturers
---
At Pindrop Hearing w e are authorised independent providers for all of the world's leading hearing aid manufacturers.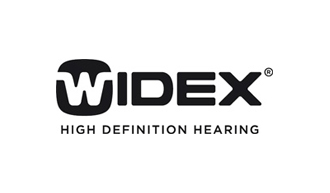 Memberships
---
Pindrop Hearing are members of multiple professional bodies and associations within Audiology.
Harley Street
41 Harley Street,
London W1G 8QH
0207 487 2660
Winchmore Hill
748 Green Lanes, Winchmore Hill, London N21 3RE
0208 360 2510
Chelsea Outpatients Centre
280 Kings Road Chelsea,
London SW3 5AW
Spire Bushey Hospital
Healthbourne Road, Bushey
Herts, WD23 1RD
Pindrop Hearing Limited is registered in England and Wales No 05909296 Trading address 41 Harley Street, London, W1G8QH. Pindrop Hearing Limited acts as a credit broker and only offers credit products from Duologi.
Pindrop Hearing Limited is authorised and regulated by the Financial Conduct Authority. Our registered number is 796909. Credit subject to age and status.