Invisible In the Canal (IIC) Hearing aids
IIC hearing aids are the smallest, most discreet hearing solution that can be worn and removed on a daily basis.
Improvements in shell design and computer aided design technology, as well as miniaturisation of components mean that the IIC hearing aids can be made significantly smaller and therefore sit much deeper in the ear canal.
If the aid can sit beyond the second bend of the ear canal then it will be totally invisible, however results will vary depending of the physical size and shape of your ear canals.
There are also benefits to IIC hearing aids other than the invisibility:
Reduction of the 'occlusion effect' – the muffled or blocked feeling that happens sometimes with CIC hearing aids.
Natural directional hearing and noise reduction due to the placement deep in the ear canal.
Titanium is super strong, durable, highly-versatile and light-weight. It is used in everything from premium medical products and high-performance vehicles to the finest quality sporting goods products. With Virto B-Titanium, Phonak combines the benefits of titanium with the latest 3D printing technology. This results in the smallest custom device it has ever produced.
The custom-made Virto B-Titanium is super-discreet when worn, making it the perfect solution for first-time hearing aid wearers. Because the titanium shell is half as thin as traditional shells, the overall size is reduced significantly, thus increasing invisible-in-the-canal (IIC) fit rate by 64%. This enables the tiny device to potentially fit patients with smaller ear canals who were not good candidates for IIC devices in the past.
How do I get an IIC hearing aid?
The first step is to come for a consultation, which will include a hearing test to see if an IIC would be appropriate. Next we need to examine your ear canal and take impressions of your ears. This involves putting some soft silicone based material into your ear canals in order to take their shape. The impression material sets in about 2 minutes and then is removed. These impressions are then used to make the hearing aids.
The importance of good impressions
In order for the manufacturer to make the hearing aids it is absolutely essential to have a detailed and accurate impression, which is deep enough to give all the information needed to make an invisible product. The deeper and more accurate the impressions, the more possibility there is of achieving a truly invisible hearing aid, which will be comfortable and fit properly.
At Pindrop Hearing we are specialists in impression taking for Invisible Hearing aids.
This is a sensitive procedure, requiring skill and training. As hospital trained, clinical audiologists with years of experience in impression taking, you can be sure of the best possible results. We have also been certified by Starkey as specialists in deep impression taking.
If you'd like to talk to us about your hearing, we're available at our prestigious Harley Street offices and at three hospitals in the London area. To find out more, call us on 0207 487 2660, email us, or explore the site.
Hearing Aid Manufacturers
---
At Pindrop Hearing w e are authorised independent providers for all of the world's leading hearing aid manufacturers.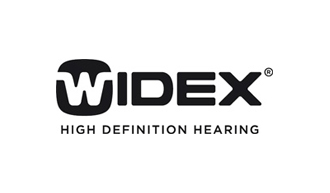 Memberships
---
Pindrop Hearing are members of multiple professional bodies and associations within Audiology.
Harley Street
41 Harley Street,
London W1G 8QH
0207 487 2660
Winchmore Hill
748 Green Lanes, Winchmore Hill, London N21 3RE
0208 360 2510
Chelsea Outpatients Centre
280 Kings Road Chelsea,
London SW3 5AW
Spire Bushey Hospital
Healthbourne Road, Bushey
Herts, WD23 1RD
Pindrop Hearing Limited is registered in England and Wales No 05909296 Trading address 41 Harley Street, London, W1G8QH. Pindrop Hearing Limited acts as a credit broker and only offers credit products from Duologi.
Pindrop Hearing Limited is authorised and regulated by the Financial Conduct Authority. Our registered number is 796909. Credit subject to age and status.