"I can't thank you enough for coming all the way here to help me sort out my problems with the new technology. I am very sorry that we weren't here when you arrived and that you didn't get home to your wife too late.
I just can't tell you what a HUGE difference the new telephone synchronised with the ComPilot has made to my ability to hear my phone messages. We did a lot of experimenting this morning and I can honestly say that for the first time in years I can understand what is being said on the telephone and the answering machine. I know it will revolutionise my life and I can once again take part in communicating with people again. Not being able to hear the telephone was making me into a bit of a recluse and, although the computer makes up for the telephone in a lot of ways, it is wonderful once again to be able to talk to people on the telephone. Hopefully I will even be able to hear those terrible recorded messages which were denied me before as I could never make out what number I had to press for what request and usually ended up hanging up in frustration and waiting until I could get someone else to do it for me.
We went back to Newbury this morning and got the new I-phone and I-pad linked up together, and it now only remains for me to do a lot of work in trying to understand how it all works. Nicky left this afternoon and I feel as if my right hand has gone! But with this wonderful new technology to help me I feel the future is looking a great deal rosier.
Thank you once again so much for the huge part you have played in helping to make my life so much easier."
Hearing Aid Manufacturers
---
At Pindrop Hearing w e are authorised independent providers for all of the world's leading hearing aid manufacturers.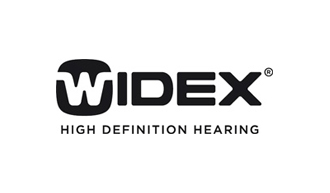 Memberships
---
Pindrop Hearing are members of multiple professional bodies and associations within Audiology.
Harley Street
41 Harley Street,
London W1G 8QH
0207 487 2660
Winchmore Hill
748 Green Lanes, Winchmore Hill, London N21 3RE
0208 360 2510
Chelsea Outpatients Centre
280 Kings Road Chelsea,
London SW3 5AW
Spire Bushey Hospital
Healthbourne Road, Bushey
Herts, WD23 1RD
Pindrop Hearing Limited is registered in England and Wales No 05909296 Trading address 41 Harley Street, London, W1G8QH. Pindrop Hearing Limited acts as a credit broker and only offers credit products from Duologi.
Pindrop Hearing Limited is authorised and regulated by the Financial Conduct Authority. Our registered number is 796909. Credit subject to age and status.