"I came to Pindrop last summer to look into getting new hearing aids – and they were fantastic! I was diagnosed with Otosclerosis when I was 27 – I wore NHS (BTE) hearing aids for 4 years. I was struggling with the style of those aids – but I liked the sound quality. I am an actress and wanted to find something more discreet but still effective for my hearing loss.
Julitta was brilliant. She had complete understanding of the aids I was currently using, she carried out hearing tests, and talked to me about my needs. She recommended hearing aids that would be powerful enough for my loss, had a similar sound to my previous aids, and that could be paired with accessories which mean I can stream phone calls, music, television etc. straight to my aids. (And they're tiny so they can't be seen when I'm on stage – brilliant!) The new hearing aids arrived very quickly and Pindrop let me come back in to adjust the levels until I was happy with the sound – Julitta identified what adjustments to make so the sound was clear and comfortable for me.
I feel I could go back to Pindrop at any time with any questions/concerns, but I haven't needed to because they're working brilliantly for me. Can't recommend them highly enough!"
Hearing Aid Manufacturers
---
At Pindrop Hearing w e are authorised independent providers for all of the world's leading hearing aid manufacturers.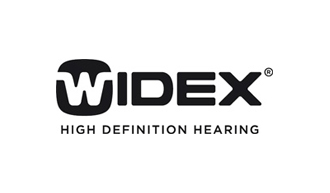 Memberships
---
Pindrop Hearing are members of multiple professional bodies and associations within Audiology.
Harley Street
41 Harley Street,
London W1G 8QH
0207 487 2660
Winchmore Hill
748 Green Lanes, Winchmore Hill, London N21 3RE
0208 360 2510
Chelsea Outpatients Centre
280 Kings Road Chelsea,
London SW3 5AW
Spire Bushey Hospital
Healthbourne Road, Bushey
Herts, WD23 1RD
Pindrop Hearing Limited is registered in England and Wales No 05909296 Trading address 41 Harley Street, London, W1G8QH. Pindrop Hearing Limited acts as a credit broker and only offers credit products from Duologi.
Pindrop Hearing Limited is authorised and regulated by the Financial Conduct Authority. Our registered number is 796909. Credit subject to age and status.