"It wasn't that I couldn't hear because I could but for some reason I couldn't actually understand what people were saying!
I had a virus 7 years before and lost my hearing for about 24 hours but luckily it came back………….well almost! It left me straining to understand conversation and every time I got a little sick for example a cold I would end up struggling to hear and understand what people were actually saying.
My stress levels rose to an all-time high when I spent two days working on an important contract for my company and spent the entire time saying "pardon" and miss understanding what was being said. Luckily the gentleman I was working with was very considerate however; I left the meeting feeling unprofessional, exhausted and stressed which is not good for my health.
On my return home I booked to see an ENT consultant and explained that I could hear but for some reason I had trouble understanding but I was not deaf! After a hearing test I was found to have lost the high pitched sounds probably dating back to the virus 7 years before. The rest of my hearing is okay and that is why I can hear and the loss is why I can't understand conversation; I only hear part of the word that falls into my hearing range.
My options were two fold hearing aids or learn to lip read. I was not going to wear hearing aids!
I asked my husband to look into lip reading classes and he also contacted Rony; the Consultant had recommended Pin Drop Hearing and made me an appointment just to discuss my options. I was still not going to wear hearing aids!
Meeting Rony is a calm and positive experience. His approach is professional and welcoming. The consultant had already sent my hearing test results. However, Rony asked about my hearing loss and encouraged me to talk about my recent experiences and impact the hearing loss was having on me. Rony opened his box of hearing aids and left them on the desk while we talked.
After a while he picked up a pair of hearing aids and moved away from his desk and from where I was sitting. He sat on a stool and put in the hearing aids slowly rotating on the stool while we chatted. Rony has a traditional man's hair cut; short back and sides and I couldn't see the hearing aids, so I walked over to Rony; they are so discreet that standing next to him you can just about see them! These aids are small, light, discreet and flexible.
The decision was simple for me; do I want to repeat the experience of my last business meeting and live with the impact of the continual effects of the stress on my body or do I want to help myself? Rony is not pushy or a sales man if you are ready to make the step forward and embrace the opportunity to hear properly again he is there to help and support your needs.
Today, I happily wear my hearing aids from the moment I get up to the moment I go to sleep.
The process from my decision to today has been an easy journey with Rony there to support me. All the sounds that I cannot hear are digitally moved into my hearing spectrum via the hearing aids. My brain quickly readjusted to hearing all the sounds that had been missing and filtering out the background noises.
The hearing aids are comfortable to wear and I am proud of myself for being open enough and to Rony for helping me to try something that really is helping me live a normal life again and reduce my stress levels!
Bev Regan – a fully hearing and happy person!
Hearing Aid Manufacturers
---
At Pindrop Hearing w e are authorised independent providers for all of the world's leading hearing aid manufacturers.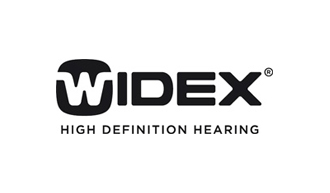 Memberships
---
Pindrop Hearing are members of multiple professional bodies and associations within Audiology.
Harley Street
41 Harley Street,
London W1G 8QH
0207 487 2660
Winchmore Hill
748 Green Lanes, Winchmore Hill, London N21 3RE
0208 360 2510
Chelsea Outpatients Centre
280 Kings Road Chelsea,
London SW3 5AW
Spire Bushey Hospital
Healthbourne Road, Bushey
Herts, WD23 1RD
Pindrop Hearing Limited is registered in England and Wales No 05909296 Trading address 41 Harley Street, London, W1G8QH. Pindrop Hearing Limited acts as a credit broker and only offers credit products from Duologi.
Pindrop Hearing Limited is authorised and regulated by the Financial Conduct Authority. Our registered number is 796909. Credit subject to age and status.