"I am an experienced hearing aid user who has tried the following styles of aids over the years: private analogue CICs, NHS analogue BTEs, NHS digital BTEs, private digital ITEs, private digital RICs, Songbird IICs, and just about every other variant in my quest for hearing aid that works for me.
Let me set some background: I have been hard of hearing since I was a child, yet managed to hide this from my parents, teachers, and friends through extensive lip-reading, and frankly just being thought of as a bit strange or rude. As I reached my early twenties, I decided something needed to be done, but could not tolerate the analogue NHS BTE aid. It gave a reasonable sound quality, but the tubes would get moisture in them, causing distortion, and they were generally uncomfortable. Plus, while I am a big fan of the NHS, they simply didn't have the time to spend with me – I felt I was on a conveyor belt. Finally, I play a lot of sport, and having to remove hearing aids because they couldn't cope with the moisture meant that there were significant periods of time that I couldn't wear my hearing aids.
To get a better service I moved to the private sector, and things started to get more interesting. Plenty of people were very happy to take my money off me, to let me try various aids, but they never really seemed to do anything other than push the manufacturer they were most comfortable with. I tried and loved CICs, but they would cause extensive feedback whenever I chewed, and they would frequently migrate out of my ears. And they did go wrong from time to time, meaning I would be without aids for a couple of weeks. To prevent the aids moving out of my ears, I tried ITEs which I thought might give a better fit, and not move so much. That was certainly true, but the wind noise was horrendous in spite of the complex algorithms. I got myself some digital NHS aids as backup devices, and moved to private RICs with power domes. That resolved the wind noise, but did feel rather occluded. Around this time, I began to realise a few things: digital aids are trying too hard, and hearing aid practitioners are a very variable bunch. Two quite loaded statements there, so I'll try to explain each in turn.
Digital aids are trying too hard? Quite simply a BTE aid with directional microphones is desperately trying to replicate the natural directionality that good old mother nature spent several million years perfecting. And while technically they do an excellent job, it doesn't work for me. Consider speech in noise. The approach the digital aids with directional microphone arrays take is to make sure they focus where I am looking, which seems sensible as you tend to look at the person you're speaking to. Except I don't always. What about when I'm walking next to someone by a road? I'd like to look where I'm walking thank-you very much! Or in a meeting, with the air conditioning humming away in the background, and suddenly I can't hear any people talking at the other end of the table because my hearing aids have locked onto the person across the table – even if they aren't talking – simply because that's the direction I'm looking in. The amusing part in all of this is that as a long term lip reader, just about the only time I don't need hearing aids is when I'm looking directly at someone! Oh, and using the telephone? Trying to line up the phone with the microphones on top of my ears was usually a futile exercise, but even if I did manage it, that left the phone microphone so far from my mouth that the person at the other end of the phone couldn't hear me – a pleasant role reversal I suppose.
What about the hearing aid practitioners as a very variable bunch? Well, until I came to Pindrop Hearing, in spite of many visits to audiologists both privately and in the NHS, I had never had a speech discrimination test. And I regularly had to explain to audiologists about the features of the fitting software. One manufacturer has a whole array of fine tuning capabilities where the user can listen to different sounds, and adjust the response of the aids to respond in a way that is comfortable to the user. That has surely got to be better than the audiologist asking "How does that sound" after popping in a new set of aids in a sound proofed room! At Pindrop Hearing, a full evaluation of my personal situation was undertaken, all my requirements listened to, and a speech discrimination test carried out! At no point did I feel under any pressure to commit to buying anything, and even though I had come in with the express intention of trying out Lyric aids, Rony was more than happy to take moulds for IICs and to try a number of manufacturers according to my needs, not according to who he had the best deal with. I am an electronic engineer by training, and Rony patiently listened to all my questions, translated between engineering and audiology terminology and generally provided clear answers to all of my questions. I have spoken previously with NHS audiologists, large chain audiologists, small independent providers, and home visit audiologists, and Rony is far and away the most knowledgeable, and the most patient. You truly do get what you pay for.
So why as a self-confessed technophile did I end up with the extremely low tech Lyrics? Because they work! I tried them for a couple of weeks, and loved them, but concerned at the price I wanted to try alternatives. No problem for Rony, he simply ceased the trial and sorted out some IICs for me. Unfortunately the IICs while a good deep fit were uncomfortable, and we couldn't stop the feedback – I have very expressive ears which move a lot when I talk! Furthermore, I couldn't help remembering how good the Lyrics felt: they were so far inside my ears that they were invisible, which meant that my ear as designed by good old mother nature, was able to do all the directional processing of sound, letting the hearing aid concentrate on just amplifying the sound where I needed amplification.
I have now tried out the Lyrics in the following circumstances, all successfully: in meetings, in the shower, in the car, on the phone, playing tennis, flying, ski-ing with a helmet on, wearing a woolly hat covering my ears, and using earbud earphones. Perhaps the most notable aspect has been the number of people commenting on how much better I seem to be hearing, and how they no longer have to wait until I am looking at them before they start speaking. Quite simply the "low tech" analogue hearing aid that is Lyric out performs all the digital aids I have tried, and has the additional benefit of long term fit and forget. After two weeks I forget I'm wearing them, and the slight pain I had for the first four days is a distant memory. Quite honestly I'd have put up with the pain – it was like a nagging toothache rather than a sharp pain, and was easily managed by over the counter painkillers. A final point I'd like to make is that for the first couple of weeks, I was aware that the aids were in my ears and sometimes had an irrational desire to take them out. That feeling has now stopped, and I am wholly comfortable with them being in my ears constantly.
I hope my experience can persuade others to give Lyric a try, and to persevere beyond any initial pain. The result has been a revelation for me, and I can't see myself going back to conventional aids unless there is a step change in capability."
Hearing Aid Manufacturers
---
At Pindrop Hearing w e are authorised independent providers for all of the world's leading hearing aid manufacturers.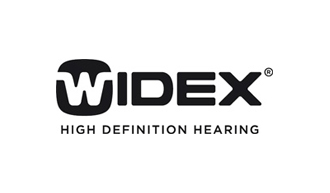 Memberships
---
Pindrop Hearing are members of multiple professional bodies and associations within Audiology.
Harley Street
41 Harley Street,
London W1G 8QH
0207 487 2660
Winchmore Hill
748 Green Lanes, Winchmore Hill, London N21 3RE
0208 360 2510
Chelsea Outpatients Centre
280 Kings Road Chelsea,
London SW3 5AW
Spire Bushey Hospital
Healthbourne Road, Bushey
Herts, WD23 1RD
Pindrop Hearing Limited is registered in England and Wales No 05909296 Trading address 41 Harley Street, London, W1G8QH. Pindrop Hearing Limited acts as a credit broker and only offers credit products from Duologi.
Pindrop Hearing Limited is authorised and regulated by the Financial Conduct Authority. Our registered number is 796909. Credit subject to age and status.