"I had been diagnosed with Meniere's disease in the past and gradually over the years the net effect has been to lose 60% of my hearing especially the higher and more importantly the lower frequencies.
This was a great blow to me, as all my life I had been passionately involved in music, modern, jazz and classical. I danced a lot, I played hand percussion, guitar and keyboards for fun and as a way of relaxing from the stresses of my company's work as an accountant and IT support consultant.
The latter involved hearing and speaking to people, in presentations, seminars and meeting and on a one to one support scenario.
All my life I had wanted to play the saxophone, and when I managed to reach the point when I could semi-retire from work ( now nearly 70 ) , I bought my first sax. I went to college, took music classes and learnt to play.
And then the Meniere's came back with a vengeance!
Not only did it stop me hearing, but made in it very difficult to understand what was being said, as everything sounded distorted and off key.
What had been a mild loss of hearing now badly affected my ability to hear and converse in my very essential client work.
Worst was that I could no longer hear or understand rhythm, so stopped me from dancing, playing percussion and was unable to tell one note from another on my sax, let alone a semi-tone.
Pindrop Hearing were instrumental in helping me return and participate in my passion for music, and the ability to be able to hear and understand what was being said was fantastic.
I had tried Analogue NHS aids, then digital, but whilst reasonably good, not any comparison to these that are available through Pindrop.
The care and attention that Rony Ganguly and his team is second to none; Client care at its best !.
The recent re-appraisal and test's for my Meniere's were conducted at very short notice and were really instrumental and helpful in the diagnosis of my condition.
I am able to hear conversations and discuss matters more normally, and I could now hear seem-tones on my sax. It's still not perfect, but with Pindrop's expertise and client care and follow up I know that in the future it can only get better.
I will be back for more upgrades as an when the technologies become available.
"
Hearing Aid Manufacturers
---
At Pindrop Hearing w e are authorised independent providers for all of the world's leading hearing aid manufacturers.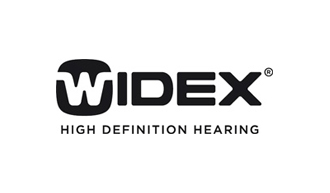 Memberships
---
Pindrop Hearing are members of multiple professional bodies and associations within Audiology.
Harley Street
41 Harley Street,
London W1G 8QH
0207 487 2660
Winchmore Hill
748 Green Lanes, Winchmore Hill, London N21 3RE
0208 360 2510
Chelsea Outpatients Centre
280 Kings Road Chelsea,
London SW3 5AW
Spire Bushey Hospital
Healthbourne Road, Bushey
Herts, WD23 1RD
Pindrop Hearing Limited is registered in England and Wales No 05909296 Trading address 41 Harley Street, London, W1G8QH. Pindrop Hearing Limited acts as a credit broker and only offers credit products from Duologi.
Pindrop Hearing Limited is authorised and regulated by the Financial Conduct Authority. Our registered number is 796909. Credit subject to age and status.