THE RUDE AWAKENING
After several years of struggling with diminishing hearing – and an expensive, failed attempt of 1 hearing aid – came the acceptance that working life had to change.
With my very successful business sadly sold, life became a very silent world.
My 2 Tibetan Terriers became the most walked dogs on the Isle of Wight and in St Malo where we lived.
All social occasions were banned as I struggled not to appear downcast and excluded.  In truth however I became totally reclusive: no classical music; less laughter and a constant search for serenity without going down the happy clappy mindfulness route.  (However often I tried meditation I could never distract myself from doing a Tesco shopping list in my head!)
THE HINT OF HELP
Seven years later my best friend in France told me of her friend who had just had her hearing restored by an ace ENT surgeon in London.  This friend then introduced me to Jeremy Lavy who agreed to see me rapidly.
THE CONSULTATION
One of the most embarrassing moments of my life!  I felt I was able to give a very succinct medical history but was unable to hear a single word Jeremy Lavy spoke.
After some intensive laboratory hearing tests I waited feeling disillusioned and wanting only to escape back to the Island.
HOWEVER – Jeremy Lavy reappeared and managed to make me understand that by going back to the lab with Julitta she could immediately fit me with 2 hearing aids and that I would have my hearing restored.
THE FITTING
Julitta was thorough and constantly warm and empathetic and with the support of all the computer assisted technology  – I could hear!
THE OUTCOME
Well amazing.  Imagine hearing your husband's voice for the first time; your Tibetan Terriers bark a welcome and British Rail list every station your homebound train would call at.  (I had no idea British Rail made announcements.)
MY LIFE TODAY
Is totally transformed.  I feel included and that I have a voice again.  My kind husband has never been less than totally supportive but there is now so much more laugher – and conversation.
Intriguingly I occasionally miss the daft mistakes I used to make (wondering for instance why a very elderly couple once stopped me for directions to the skate park and only realising as they left disappointed that they probably wanted a local beauty spot called Lake walk!
CONCLUSION
A consultation which I saw as a last resort has restored my life.  Every member of staff  I met has been ultra professional, interested and continue to be so as the fabulous Julitta looks after my check ups.
I got very lucky – but so might anyone reading this and thinking they might explore what help is available.
Maggie Hemming  October 2016
Hearing Aid Manufacturers
---
At Pindrop Hearing w e are authorised independent providers for all of the world's leading hearing aid manufacturers.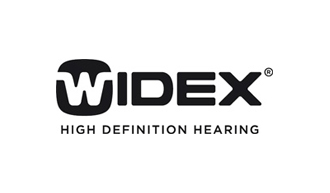 Memberships
---
Pindrop Hearing are members of multiple professional bodies and associations within Audiology.
Harley Street
41 Harley Street,
London W1G 8QH
0207 487 2660
Winchmore Hill
748 Green Lanes, Winchmore Hill, London N21 3RE
0208 360 2510
Chelsea Outpatients Centre
280 Kings Road Chelsea,
London SW3 5AW
Spire Bushey Hospital
Healthbourne Road, Bushey
Herts, WD23 1RD
Pindrop Hearing Limited is registered in England and Wales No 05909296 Trading address 41 Harley Street, London, W1G8QH. Pindrop Hearing Limited acts as a credit broker and only offers credit products from Duologi.
Pindrop Hearing Limited is authorised and regulated by the Financial Conduct Authority. Our registered number is 796909. Credit subject to age and status.