Having now been a customer of Pindrop Hearing for about a year, I thought it was about time I provided some feedback on my experiences.  I hope it helps people with similar situations.
Background
I am 52 Years old, male who lost hearing somewhere in my early 20's. The exact cause is unknown, but I believe it was a Black Sabbath concert in 1982.  A good night but a heavy price!!!
The Journey
I have had many experiences of Hearing aid companies, my first being with the NHS (in my 20's) who referred me to a private hearing aid specialist who sold me a hearing aid. Ok at the time.
For the next 30 years I have been to many hearing aid specialists who again have sold me hearing aids.  Some O.K and some not so good.  I have several thousand pounds worth of hearing aids in my drawer.
I have been fairly successful in my career in I.T. Reaching Senior positions and have tried to be up front and honest about the hearing so people would know. Generally, people were accommodating.
As technology improved, ironically in my field, people wanted less and less face to face  contact and more phone conferences etc. I really struggled with this but I tried my best.
I was obviously aware of the technology improvement in hearing aids but keeping up with the trend is very expensive and my experience proved, they do not always do the job. Every company is willing to sell you a hearing aid.
In Oct 2012, I made contact with Pindrop Hearing. I was tired of people just wanting to sell me a hearing aid. I wanted someone to be passionate about my hearing and help me.
I met with Sarah in 2012 in Harley Street. I wasn't sure what to expect but the location made me think quality but expensive. I was given extensive checks which provided clarity and objective assessments of my hearing. I'd never had this before.  You try to explain to someone what you are hearing. It's difficult.
I had done extensive research on brands over the years and indeed had owned a few.  Sarah actually helped me with the thought process and steered me away from my initial observations as she was basing it on objective assessments of my hearing.
She was knowledgeable about the products on offer and more importantly a 5 year relationship with me to perform regular checks and look after me to ensure my hearing aids are working and I am aware of new developments.
I bought Phonak hearing aids fitted in both ears.  An attachment for phone and T.V along with a 5 year relationship of regular check-ups. It wasn't cheap (still cheaper than some I've bought) but looking back it is the best value for money I've spent on hearing aids.
The outcome is brilliant. T.V and Phone has never been better with Wireless Streaming which has made a massive positive impact on my life.  The hearing aids have not cut out on holidays because of the heat. (Previous ones did). I have confidence in them that they will do the job. 1 Year on, they do.
The bottom line is I now have a relationship with someone who is passionate about my hearing and has the tools to provide objective assessment and advice.
I can only recommend you give it a go.
I'm about to go back for my second check-up (6 monthly). Sarah contacted me to remind me.
Thank you Sarah.
Hearing Aid Manufacturers
---
At Pindrop Hearing w e are authorised independent providers for all of the world's leading hearing aid manufacturers.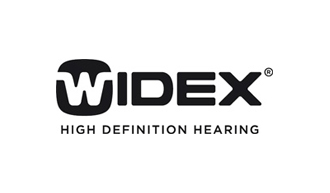 Memberships
---
Pindrop Hearing are members of multiple professional bodies and associations within Audiology.
Harley Street
41 Harley Street,
London W1G 8QH
0207 487 2660
Winchmore Hill
748 Green Lanes, Winchmore Hill, London N21 3RE
0208 360 2510
Chelsea Outpatients Centre
280 Kings Road Chelsea,
London SW3 5AW
Spire Bushey Hospital
Healthbourne Road, Bushey
Herts, WD23 1RD
Pindrop Hearing Limited is registered in England and Wales No 05909296 Trading address 41 Harley Street, London, W1G8QH. Pindrop Hearing Limited acts as a credit broker and only offers credit products from Duologi.
Pindrop Hearing Limited is authorised and regulated by the Financial Conduct Authority. Our registered number is 796909. Credit subject to age and status.