Ear wax removal in London
If you're suffering from a blocked ear or impacted ear wax, our Audiologists are fully trained in microsuction ear wax removal and can help you safely remove the blockage and get you back to feeling normal.
Please note: Our earwax removal services are currently only available at our Harley St. and Winchmore Hill practices, and are not currently available at our Chelsea or Bushey locations. We apologise for any inconvenience that this may cause.
What is microsuction ear wax removal?
Microsuction ear wax removal is a procedure that uses gentle suction to remove excessive or troublesome ear wax.  Using a microscope, our trained Audiologists are able to look directly into the ear canal and use a sterile suction device to gently remove the wax.
Occasionally we may need to use other instruments to remove hard wax, or to soften the wax using olive oil.
The method of ear wax removal will depend on the patient needs, please see 'what we do' below for more information.
The benefits of microsuction ear wax removal
Ear wax removal is commonly carried out in GP surgeries or audiology clinics using ear irrigation which involves injecting a jet of water into the ear to remove the wax. Microsuction ear wax removal has many benefits in comparison:
Tip!
If you are not selecting a same day appointment with us, it is advisable to use a drop of olive oil or a gentle, over the counter ear wax softener such as Earol in each ear, 2-3 days prior to your appointment.  
This will save you time if you have hard wax and ensure you maximise your appointment with us.  If you would like to discuss this with us please give our friendly team a call and they will be happy to advise you further.
Microsuction ear wax removal usually requires a single visit to the clinic.  If you'd like to book a consultation, please contact our surgery today.
What is ear wax and why do we have it?
Ear wax, referred by the medical term cerumen, is a waxy substance secreted in the ear canal. The colour can often vary but it's generally represented as a yellowish orange sticky substance found in your ear.
The main purpose of cerumen is to protect the skin of the ear canal, assisting it in cleaning and lubrication, whilst also providing some protection against bacteria, fungi, insects and water.  Ear wax generally consists of dead skin cells which are shed in the ear canal, hair, and the secretions of cerumen.
Problems caused by excessive ear wax
In most cases the ears are self cleaning with the wax slowly migrating out of one's ear. In some cases, individuals create excessive amounts of wax which compacts within the ear canal.  This can often cause a temporary hearing loss in addition to symptoms such as disorientation, ear pain, tinnitus and a general feeling of unease.
What can you do about wax?
As the ears are self cleaning, we recommend that you should never use cotton buds or insert anything in your ears as this is likely to cause further problems.
If you're creating excessive amounts of ear wax and have a build up, this is when ear wax removal is required.
What we do
At Pindrop Hearing our Specialist Audiologists will assess your ear and look at the best way to remove the wax.  As a specialist clinic our experts have all the equipment at their disposal to perform safe and effective wax removal.  They will always ensure you are comfortable through the process and will keep you updated throughout.  Once the wax is removed, they will show you via our video otoscope a before and after look at your ear and provide you any further advice if needed.
Ear Irrigation
Occasionally, if the ear wax is soft or sticky, or is on the actual ear drum, it may be more effective and comfortable to use ear irrigation. This is where a stream of water under a calibrated, measured and gentle pressure is introduced into your ear by the Audiologist to gently wash out any soft wax.
Manual earwax removal
Occasionally, the Audiologist will need to use sterile instruments to physically hook onto, loosen or break up the wax. This is particularly common if the wax is very hard or impacted, in which case manual removal with a tool such as a jobson horn probe or cawthorne hook can be used to pull out the plug of ear wax in one whole piece. The Audiologist will be looking through the microscope the whole time so he/she can see exactly what they are doing to remove the wax safely, effectively and painlessly.
Pricing
The fee for the ear wax removal appointment is £80.
This includes video otoscopy to record images of your ear drums before and after the procedure and ear wax removal for one or both ears as required.
The time allocated for the appointment is 30 minutes.
Our aim is to complete the procedure fully and successfully in this time, which is the outcome in the vast majority of cases.
If, however, the procedure cannot be completed in this time, due to very hard, impacted or stubborn wax, then a second appointment may be booked to complete the procedure.
If a second, or follow up appointment is required, this will be charged at a reduced rate of £50.
If no ear wax is found and the ear wax removal procedure is not necessary, then we will perform a Tympanometry test to measure your middle ear function and to rule out any fluid or congestion in the middle ear, at no extra cost.
We will give advice or arrange an onward referral to an appropriate medical specialist if required.
If you need to cancel your appointment this must be done at least 24 hours prior to the allocated start time.
Appointments that are not attended, or cancelled with less than 24 hour's notice may incur a £65 late cancellation fee
Step by Step Guide To Your Appointment
1.
Your Audiologist will take a brief medical history in relation to your ears.
2.
Your ears will be examined and images recorded, using a video otoscope and you will be able to see the images of the inside of your ears on a screen (feel free to look away!).
3.
The ear wax removal process will be explained to you thoroughly.
4.
You will be led over to the examination couch or chair to have the procedure.
5.
The ear wax removal procedure will be performed using the methods described by the Audiologist.
6.
Once complete, we will take another set of images of your ears, using our video otoscope, so you can see your healthy ear drums!
7.
Occasionally, if the wax is too hard, sticky or the procedure becomes uncomfortable, we might not be able to remove all the wax in one session.  In which case you will be advised and booked in for a second session at a reduced cost.  See Pricing above.
Why Choose Pindrop Hearing?
Our Audiologists are all hospital trained Clinical Audiologists. They have been trained and examined for competency in ear wax removal procedures by ENT surgeons.
At Pindrop Hearing we use medical ENT microscopes, which give a much higher level of magnification than Loupes commonly used by makeshift earwax removal clinics in pharmacies and opticians.  This ensures the Audiologist has a clear view of what he/she is doing and accurate depth perception maximises safety of the procedure.
We use professional, highest specification, ENT suction units, made by Otopront. All the instruments we use are single use, sterile and individually packed.
Our clinic follows strict COVID safety protocols.
We take the safety of our patients and staff very seriously, which is why we've implemented the following Covid-19 safety protocols.
Hand sanitiser and temperature checks upon entry to the clinic.
Reception areas and clinic rooms cleaned with disinfectant in between patients.
Social Distancing and use of face masks in communal areas.
Audiologist will wear appropriate PPE during the procedure, including surgical face mask, gloves and apron.
Hearing Aid Manufacturers
---
At Pindrop Hearing w e are authorised independent providers for all of the world's leading hearing aid manufacturers.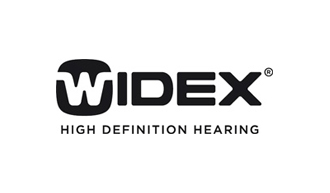 Memberships
---
Pindrop Hearing are members of multiple professional bodies and associations within Audiology.
Harley Street
41 Harley Street,
London W1G 8QH
0207 487 2660
Winchmore Hill
748 Green Lanes, Winchmore Hill, London N21 3RE
0208 360 2510
Chelsea Outpatients Centre
280 Kings Road Chelsea,
London SW3 5AW
Spire Bushey Hospital
Healthbourne Road, Bushey
Herts, WD23 1RD
Pindrop Hearing Limited is registered in England and Wales No 05909296 Trading address 41 Harley Street, London, W1G8QH. Pindrop Hearing Limited acts as a credit broker and only offers credit products from Duologi.
Pindrop Hearing Limited is authorised and regulated by the Financial Conduct Authority. Our registered number is 796909. Credit subject to age and status.