Lyric Invisible Hearing Aid
The World's first and only 100% invisible hearing aid, that can be worn 24/7 is available at Pindrop Hearing.
Introducing Lyric
Lyric is the first and only extended wear hearing device that is 100% invisible. Lyric is comfortably placed in the ear canal by one of our highly trained and experienced Lyric Audiologists at Pindrop Hearing and can be worn 24 hours a day, seven days a week, for up to 3 months at a time. No surgery or anaesthesia is required. Lyric is positioned completely inside the ear canal, so it uses your ear's natural anatomy to provide exceptional sound quality. Lyric lets you hear better and live life to the fullest!
Benefits of Lyric:
The placement of Lyric deep in the ear canal makes it totally 100% invisible.
No one will know why you are hearing better except you.
Effortless Hearing, 24/7
Lyric can be used during your daily activities, such as exercising, showering, talking on the phone, and sleeping.
There are no batteries to change, no maintenance is needed, and no daily insertion or removal is required – so no hassle at all!
Exceptional, Natural Sound Quality
Lyric's placement deep in the ear canal allows the outer ear (the pinna) to direct sound into the ear canal naturally, resulting in improved directionality and localization, reduced feedback, and improved high frequency gain.
How Lyric Works
Lyric® was built by a team of ENT physicians, audiologists, and engineers around three key concepts that hearing professionals have known for years:
Sound quality improves with proximity to the eardrum.
Many people with hearing loss are dissatisfied with their hearing aid options.
Many people with hearing loss want a hassle-free, invisible solution.
Lyric is comfortably placed in the ear canal by one of our highly trained Lyric Audiologists during a routine clinic visit, without surgery or anesthesia. Once placed, Lyric is programmed to your specific hearing needs by your Lyric audiologist. You can adjust the settings and volume on your Lyric devices as needed, as well as turn them on and off.
Lyric Technology features:
Biocompatible soft foam seals engineered to contour to the ear canal; safe to wear 24/7, months at a time*
Proprietary mechanical and coating technology developed to protect the device from moisture and earwax
A proprietary battery designed to last up to 120 days eliminating the need to change and buy hearing aid batteries
A programmable sound processing system designed to work millimeters from the eardrum, allowing for both microphone and receiver placement in the ear canal
The Lyric Patient Journey at Pindrop Hearing
How to try Lyric and what happens in each appointment.
At the Initial Consultation we will:

Take a full case history
Examine your ears with a microscope
Remove any ear wax using Micro-suction if needed
Perform a Pure Tone Audiogram
Perform a Speech Discrimination test
Perform a Lyric Sizing – to check that your ear canal is suitable to take Lyric.
Explain all the results to you fully and advise if Lyric is the right option for you.
Discuss Lyric pricing and subscription.
If Lyric is not right for you we can recommend other options from the wide range of discreet hearing aids available at our clinic.

Lyric placement and switch on:

Lyric is placed comfortably in your ear to the correct insertion depth and then switched on.
You will notice an immediate improvement in your hearing.
We will teach you how to turn Lyric off and on and how to change the volume.

30 day trial period:

You can try Lyric for 30 days before committing to a contract.
During this time we will see you as and when necessary to make sure Lyric is comfortable and working well for you.
We will repeat your speech discrimination tests with you wearing your Lyrics and compare your scores to the initial test we did before the Lyrics were put in. This way we can objectively demonstrate the benefit to you.
You can now start enjoying hassle free, totally invisible, better hearing 24 hours a day 7 days a week!
Lyric annual subscription:

Once you have completed your 30 day trial period and are completely happy and comfortable with your Lyric hearing aids, you can then purchase a one year subscription.
The cost of the subscription covers all the devices you will need for one year as well as all professional fees associated with devices changes.

Device changes every 3 months (Approximately):

Lyric has a built in battery, so you never have to change batteries yourself!
The battery lasts for up to 3 months. Once the battery runs out you then come back to the clinic and have the devices removed and replaced with new ones.
When we remove your lyric we check the ear canal and clean it using micro-suction before inserting a new device. This ensures your ear canal is clean and healthy and able to take the lyric device for longer.

Subscription renewal after one year
Why choose Pindrop Hearing as your Lyric provider?
We are experienced Lyric fitters and have been fitting Lyric since its introduction to the UK market in 2011.
We perform a fully comprehensive hearing assessment including speech discrimination tests
We repeat the speech discrimination tests after the lyric fitting so we can objectively demonstrate the benefit.
We include ear wax removal using micro suction for all our Lyric patients. This is the safest and cleanest way to remove ear wax – no more trips to the GP or messy syringing necessary!
We are recognised by the Association of Independent Hearing Healthcare Professionals (AIHHP) as a centre of excellence.
We work under the same roof as the UK's leading and most eminent Ear Nose and Throat (ENT) consultants.
Lyric Pricing
Initial Consultation £149
30 Day Trial – FREE OF CHARGE
Annual Subscription £1500 per Year per Ear
OR Monthly Subscription £150 per Month per Ear
Hearing Aid Manufacturers
---
At Pindrop Hearing w e are authorised independent providers for all of the world's leading hearing aid manufacturers.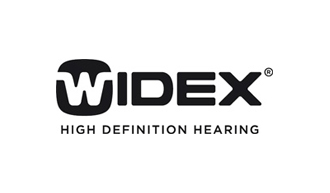 Memberships
---
Pindrop Hearing are members of multiple professional bodies and associations within Audiology.
Harley Street
41 Harley Street,
London W1G 8QH
0207 487 2660
Winchmore Hill
748 Green Lanes, Winchmore Hill, London N21 3RE
0208 360 2510
Chelsea Outpatients Centre
280 Kings Road Chelsea,
London SW3 5AW
Spire Bushey Hospital
Healthbourne Road, Bushey
Herts, WD23 1RD
Pindrop Hearing Limited is registered in England and Wales No 05909296 Trading address 41 Harley Street, London, W1G8QH. Pindrop Hearing Limited acts as a credit broker and only offers credit products from Duologi.
Pindrop Hearing Limited is authorised and regulated by the Financial Conduct Authority. Our registered number is 796909. Credit subject to age and status.