"I am now into my seventies, but am fortunate to still be active in the world of Public and Press Relations in the West End of London. Appearances matter, but so does being able to be fully part of the conversation, either face-to-face or on conference calls.
My hearing has been weakening – gradually – over the last few years and I knew that I had to take some positive steps. However, every colour magazine seemed to carry expensive ads for all kinds of micro-mechanical solutions and macro size prices, so I was hesitant to venture into that particular jungle and end up being sold inappropriate equipment.
Then, as part of an appointment with an E.N.T specialist, I asked him what to do and he recommended 'Pindrop' in Harley Street. For a start, the premises are not some shiny marble hall, but are situated alongside a series of the consulting rooms of some very eminent Harley specialists. This alone gives one confidence.
The quiet and thorough examination by Pindrop's audiologist continues this confidence. In my case we jointly chose the system made by Phonak, a Swiss company who are rapidly gaining the reputation of being the Rolex of the Hearing Aid world.
When you receive your Hearing Aids, they come in a protective 'case' with your name, customer registration number, product serial number and expiry date of the initial three year warranty period already inscribed.
The price is not bargain basement, but when amortised over the basic three years (which can be inexpensively extended) the 'cost per wearing' plummets in relation to the enhanced of world of normal hearing they re-introduce you to. Also included are 'free' monitoring and adjustment sessions in Harley Street – rather like 'free parking – an almost unknown benefit today.
As for the Phonak Hearing Aids which Pindrop recommended, they are so light and virtually invisible behind each ear, that one has to train oneself to remember that they are there and that they are not too keen on going swimming in the shower!"
Hearing Aid Manufacturers
---
At Pindrop Hearing w e are authorised independent providers for all of the world's leading hearing aid manufacturers.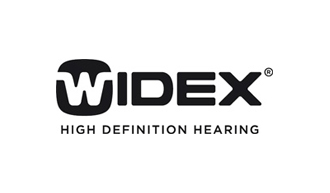 Memberships
---
Pindrop Hearing are members of multiple professional bodies and associations within Audiology.
Harley Street
41 Harley Street,
London W1G 8QH
0207 487 2660
Winchmore Hill
748 Green Lanes, Winchmore Hill, London N21 3RE
0208 360 2510
Chelsea Outpatients Centre
280 Kings Road Chelsea,
London SW3 5AW
Spire Bushey Hospital
Healthbourne Road, Bushey
Herts, WD23 1RD
Pindrop Hearing Limited is registered in England and Wales No 05909296 Trading address 41 Harley Street, London, W1G8QH. Pindrop Hearing Limited acts as a credit broker and only offers credit products from Duologi.
Pindrop Hearing Limited is authorised and regulated by the Financial Conduct Authority. Our registered number is 796909. Credit subject to age and status.